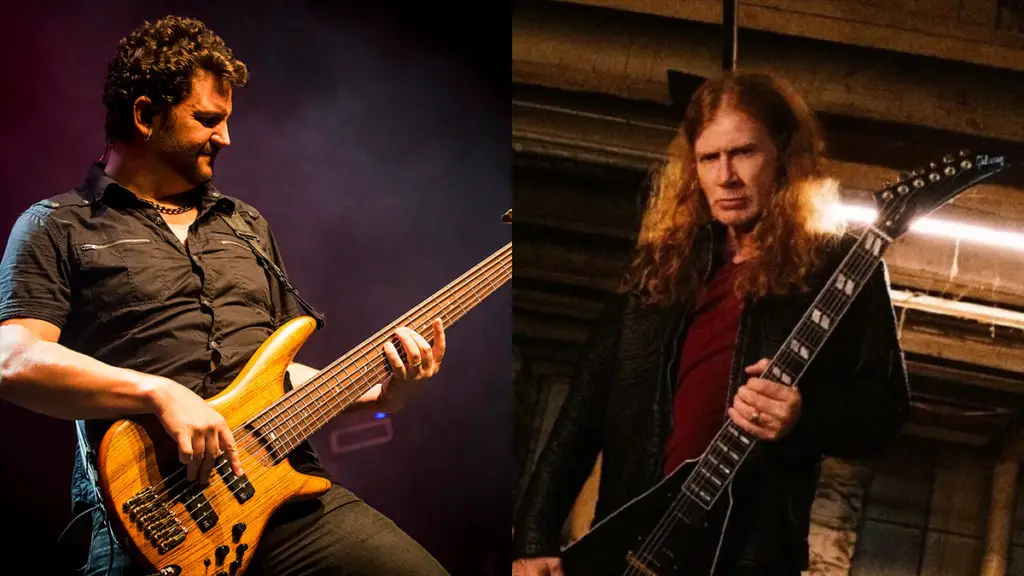 Ever since MEGADETH mainman Dave Mustaine has briefly shown band's new bassist in recent Cameo video, fans begun speculating who the "mystery bassist" is.
Fans on Reddit pointed that ANGRA bassist Felipe Andreoli could be a new MEGADETH bassist.
Bassist in the video (see below) does share a resemblance to Andreoli and is playing Ibanez bass guitar same as ANGRA bassist. Although, Andreoli usually plays 6 string bass, while in the video, we see 5 string laying around, but that could be very well possible that he's using 5 string bass for studio purposes.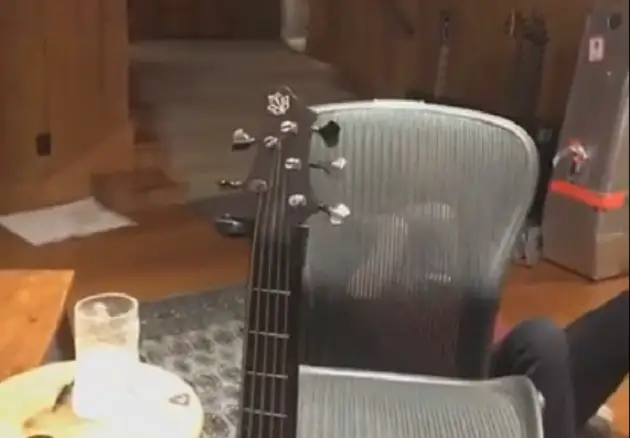 Also, let's not forget that MEGADETH current guitar player Kiko Loureiro played with Andreoli for 14 years in ANGRA.
There is also a video from last year in which Andreoli covers MEGADETH's "Holy Wars… The Punishment Due" on his bass:
Anyhow, we won't be waiting much long for an official reveal from MEGADETH since Mustaine said that they will be announcing new bassist very soon, and especially since the band's tour is just a month away.
MEGADETH's "The Metal Tour Of The Year" with LAMB OF GOD is scheduled to kick off on Friday, August 20 in Austin, Texas and hit a further 26 cities before wrapping in Quebec City, Quebec, Canada on Saturday, October 2. Joining them will be special guests TRIVIUM and IN FLAMES, heralding the long-awaited return to the stage for these bands, who are every bit as excited about these historic and not-to-be-missed shows as fans are.
Tickets and dates for the tour are available at this location.