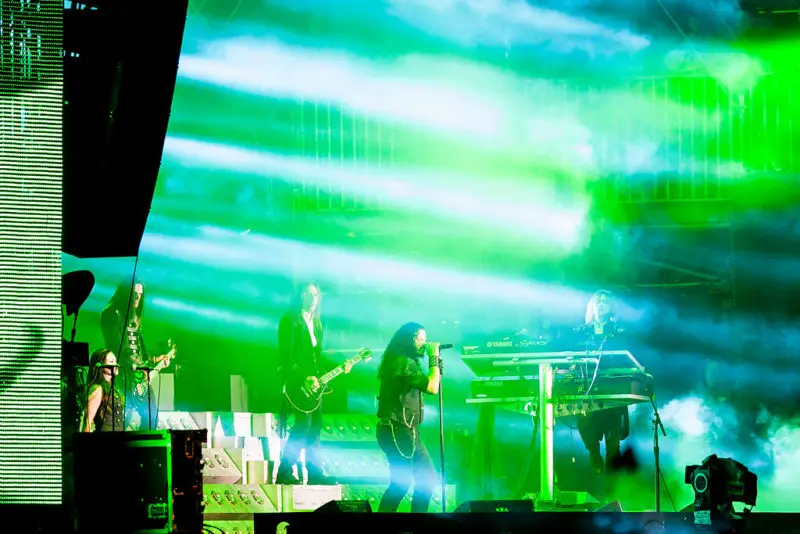 Power metal legends SAVATAGE are teasing something that could lead to a reunion or anything to do with the band, who last performed live in 2015 for what appeared to be a special set at the Wacken Open Air festival in Germany.
SAVATAGE, who have reportedly been working on a book or DVD, issued the following message on Facebook:
Hey Everyone, it's been a while, we have some exciting things we are putting together. Got any cool memories laying around? Setlists? Pictures from tours?!
Ever since SAVATAGE played at Wacken Open Air in 2015, fans have wondered whether the band had plans to follow up on that "special set" or decided they were done for good. Whatever the case may be, Wacken remains their only live appearance since going on an extended hiatus back in 2002.
Formed in 1979 under the name AVATAR by vocalist Jon Oliva and his brother Criss, who served as the band's rhythm/lead guitarist, SAVATAGE were part of the American heavy metal movement of the early-to-mid 1980s, and has been cited as a key influence on many genres such as power metal, progressive metal, speed metal, thrash metal, death metal and symphonic metal.
SAVATAGE released eleven studio albums in their career, including Hall of the Mountain King (1987), Gutter Ballet (1989), Streets: A Rock Opera (1991) and Edge of Thorns (1993). After Criss was killed in a car accident on October 17th, 1993, Jon kept the band going in memory of his brother, releasing four more albums prior to going on hiatus, the last being 2001's Poets and Madmen.