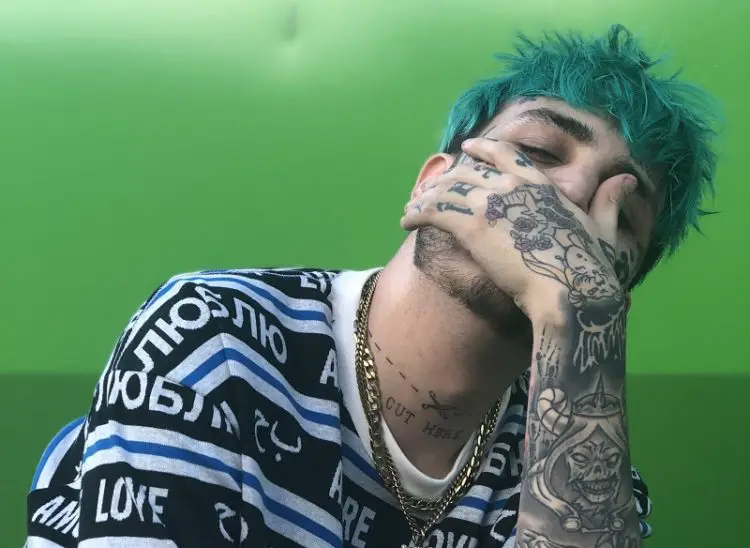 Denver's eclectic multi-talented musician ITSOKTOCRY has just dropped a feverish, nightmare fuel video for his latest single, "Mockingbirds Bleed Black" from the newly released record, Destroy All Monsters!, that's out now on Cleopatra Records.
ITSOKTOCRY plays by his own rules. On the new song, the unconventional artist bypasses all preconceived notions and standard boundaries that govern typical music. He bends and blends genres of hip-hop, metal and electronica with angst and ease as he creates a unique style of music that's fresh and both inviting and terrifying at the same time.
Commenting on the single, ITSOKTOCRY states: "'Mockingbirds Bleed Black' is a very emotional song. It paints a picture of my life, being aware that the old fans still wish I was miserable and on drugs. They liked the way my old music sounded and they don't care what I'm going through nor do they care about my happiness.
"They want what makes good music … intense emotion based on my experience. And in some sort of f****d up, self-fulfilling prophecy I try to just do my own thing and be happy but the mindset of misery the listeners want always ends up coming to fruition in one way or another. But I'm hyper aware of this now so I just don't care at all and that's why half the song I just say F*** them all .
"Cause I no longer care about the opinions of people that want me to be miserable. Being able to transfer my feelings into a song gave me the ability to let go of those feelings and truly evolve as a person. Basically in less words it was therapy for me to make."
Watch the video below: