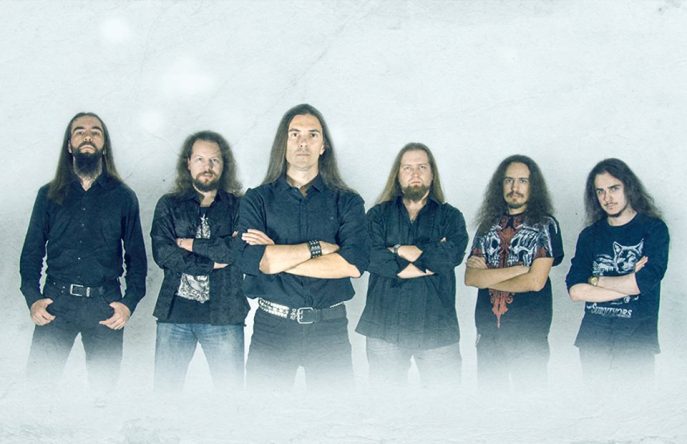 Symphonic Epic Metallers IVORY premiere new track "Vanitas Vanitatum" from their upcoming album "Southern Cross" to be released on July 22 via ROCKSHOTS Records.
You can listen to "Vanitas Vanitatum" official track below.
Album's central part is a conceptual trilogy, based on a tragic story of Robert Scott's expedition "Terra Nova" to the South pole. The album is recorded in two languages: russian and english,and released as a DOUBLE DIGIPACK CD by Rockshots Records on July 22th, 2016. Album artwork was created by Stefan Heilemann, who worked with such bands as Nightwish, Kamelot, Rhapsody, Epica, Lindemann, Pain, etc. Take a look at the artwork here.
ORDER NOW – BigCartel ; iTunes
Hailing from Minsk, Belarus, IVORY was founded in 2008 by singer Sergei Butovsky and keyboard player Dmitry Chernyshevski. In the beginning the band played a mixture of classic hard rock and progressive rock. But in 2012, due to musical differences, the band changes most of its musicians and starts to work in the field of more heavy and complexively arranged symphonic heavy metal with elements of prog/power and epic metal. Soon the musicians start recording their first album, and the work goes on for about 3 years. In June 2015 a new track "Ulysses" has been released as first single, while in December 2015, the band finished their first album "Southern Cross".