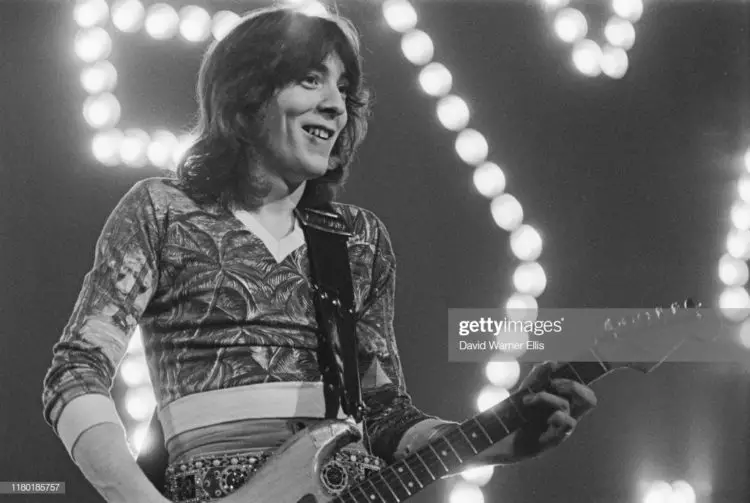 Born March 12, 1951,  Jack Green got into music through an aunt who owned a record shop in Glasgow. When Green was 11, he did his first show on stage in the Gang Show at the Citizens Theatre Glasgow. He started forming his own bands and playing at local youth clubs. At age 15, he and a friend, Laray Collins, would get together and write songs, about five a week. Green's first big break came at 16 years old   when a music publisher in London heard one of his songs, and flew up to sign Green and Collins.
In London, the 18-year-old Green broke into musical theatre, winning the part of Woof in the rock musical Hair, where he performed with fellow cast member Joan Armatrading. In 1972, at age 21, Green started his own group, Sunshine, which got a major label contract with Warner Bros. In 1973, Green signed on for a stint as the guitar player for T.Rex, a world-famous glam rock band at the time. Green toured with the band for a year through Europe, America, Canada, Japan and Australia. Green was with the bands Pretty Things and Richie Blackmore's Rainbow before starting his solo career, which saw him produce four albums between 1980-84: "Humanesque," "Reverse Logic," "Mystique" and "Latest Game." In 1983, after Green got terribly sick with a lung inflammation while touring, he moved to Ibiza, Spain, for his health.
Away from London, his work started to dry up and by 1986 he had no recording contract. Green lived in Ibiza and Tenerife for 12 years, then started to miss Britain and he chose to move to the Isle of Wight and has lived there since with his wife of 34 years, Jackie, whom he describes as his best friend.
In 1997, Green went out with other surviving members of T.Rex to tour, playing in Germany mostly  At 49 years old, he managed to be video editor and formed his own video company, which makes corporate videos, training films, advertisements and documentaries

Band Line-Up:
All Vocals : Jack Green
All other instruments – Jack Green
Keyboards : Dave Major Magic Man, The Things That I've Seen , A Night in Morocco
Bass : Mick Legg – Ordinary Man
Bass : Tony Allday- My Mind Says No
Read our review here.