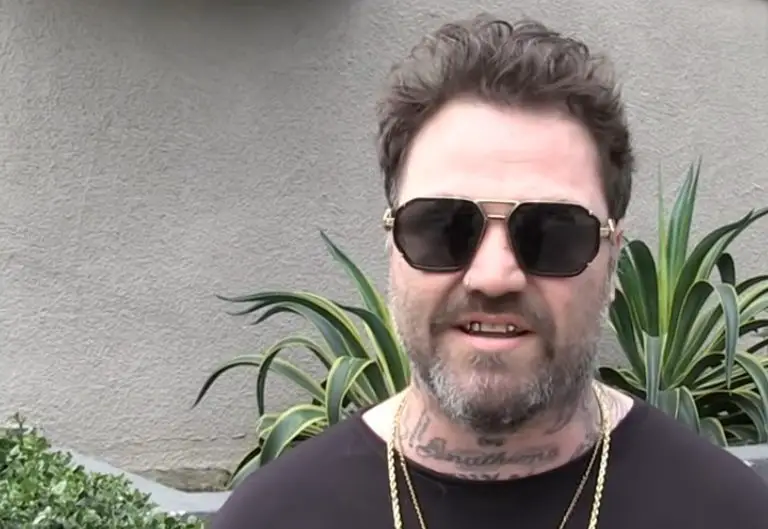 Jackass director Jeff Tremaine has been granted a restraining order against Bam Margera. A judge granted a three-year restraining order, and it requires Margera must stay at least 100 yards away from Tremaine and his family.
Tremaine filed for a restraining order after receiving death threats from Margera.
Tremaine provided screenshots of threatening texts allegedly sent by Margera, People magazine reported. In one of these, Margera supposedly threatened Tremaine's children and asked him to sign a check.
Bam said in a video on Instagram shared last month: "So, my family Jackass has betrayed me, abandoned me, rejected me… not all of them, I love all of them and I love them back, but it's specifically Jeff Tremaine and Johnny Knoxville," 
Tremaine claims he has been harassed by Margera since February. It started after Tremaine said Margera did not come to a virtual meeting discussing Margera's mental health and sobriety struggles.
He added: "So, I feel like my family has done f*cking everything horrible to me and made me jump through hoops and walk on eggshells, which is impossible, and strung me along like a f*cking puppet to get the $5 million I usually get when I make a movie with them because Jeff Tremaine, Big Brother and CKY has started it."
Fellow Jackass cast member Steve-O went on to comments on Margera's post, writing: "Bam — the two people you're saying wronged you (Knoxville and Tremaine) are the same two people who organised the intervention which saved my life.
"Everyone bent over backwards to get you in the movie, and all you had to do was not get loaded," Steve-O continued. "You've continued to get loaded, it's that simple. We all love you every bit as much as we all say we do, but nobody who really loves you can enable or encourage you to stay sick."