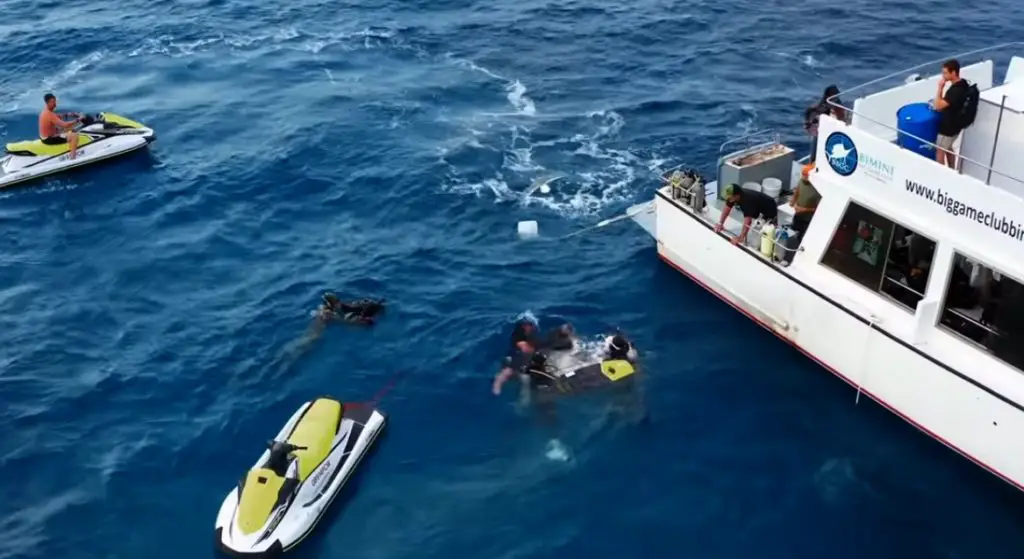 A video has been released of a guest star in the upcoming Jackass movie getting bitten by a shark and being rushed to the hospital.
Professional surfer Sean "Poopies" McInerney was wakeboarding in the ocean while surrounded by a swarm of sharks. Unfortunately, after landing one trick a little slower than he should have, McInerney was confronted by one of the movie's animal stars.
McInerney said: "I told my driver to go like 10 miles an hour so we don't go too fast, but I think we went a little too slow and I launched like four to five feet into the shark pit, and when I landed in that shark pit, I thought I was gonna die."
The bite was to McInerney's hand, and Steve-O made it clear, he's not missing any appendages. However, Sean was struck with the fear that anyone would have when bleeding around sharks: that they might get launched into a feeding frenzy.
"There were 10 sharks around me and I was trying to swim out and I couldn't," McInerney added. "I knew I got bit, and when I got bit I thought I was gonna get attacked by like six more sharks and luckily I didn't. I just got my hand bitten — scariest thing in my life."
Since Jackass cast recently teamed up with the Discovery Channel's infamous Shark Week event, entire incident was caught on film and can be seen below.
Fifth film in the Jackass franchise, entitled Jackass Forever,  is scheduled to be theatrically released by Paramount Pictures on October 22, 2021.