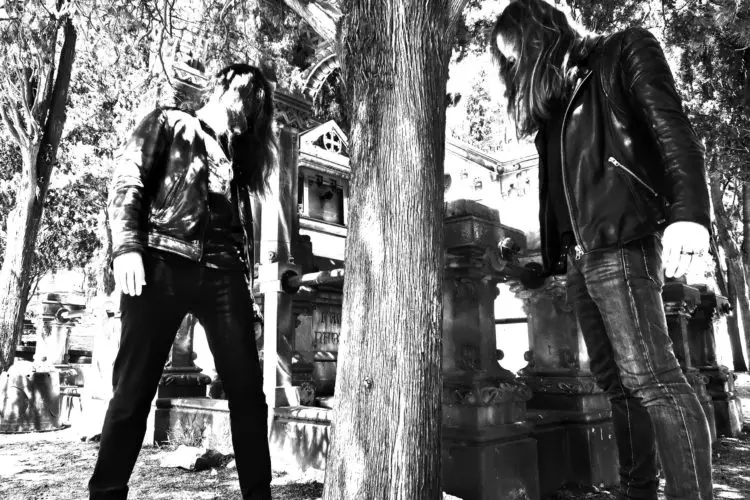 Arcane Deathdoomcult JADE make their debut advent with the oppressive yet otherworldly "Smoking Mirror" EP, a summoning of strong atmospheric quiver under blackened articulations.
With the name derived from the rare ancient Chinese and South-Asian greenstone, JADE brought that influence perfectly into the sorcerous sound of Death Metal, channeling an ethereal sense of triumphant darkness.
Recorded, mixed & mastered by Javi Félez at Moontower Studios, Barcelona (Graveyard, Teitanblood, Foscor, etc) and partial recordings by JADE. The new artwork comes courtesy of acclaimed illustrator Adam Burke (Loss, Occultation, Vektor, Evoken, etc).
Jade was a rare and valuable mineral in ancient times all over the world. From Mesoamerican cultures to Chinese and Southern Asian ones, the greenstone was conferred with deep spiritual symbolism as connection of the earthly level to the unknown. Its cult has endured as the cult of Death does, and takes form through music in a new entheogenic project lead by experienced musicians from Germany and Catalonia.
JADE's music is a tribute to the timeless obscure Metal language, from early Death / Doom manifestations to later Atmospheric Black acts, in a really heavy, intense and epic form.
In 2018 the band releases "Smoking Mirror – MMXVIII" as the first EP in a limited to 100 copies tape. It featured 4 songs of spiritual and so atmospheric Death Metal, which opened the gates to the international scene.
Now in 2019, the EP is being re-released on CD and vinyl!
Read our review here.