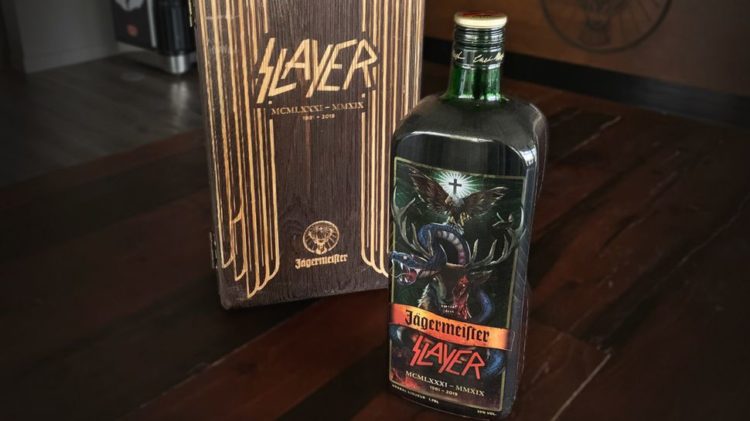 Jägermeister have launched a limited edition bottle as a tribute to SLAYER ahead of the band's appearance at Download UK on June 16.
The 1.75 litre bottle features custom-made Slayer artwork and is presented in an engraved box and is limited to just 500 bottles. You can get one here.
SLAYER guitarist Kerry King comments: "We've had some good times with Jägermeister through the years, we love that they're creating a limited edition bottle to recognize the end of our journey and it looks awesome. 
"I'm honoured that our friends at Jägermeister hold us in such high regard. I can't wait to get my hands on one!"
Jägermeister UK's music manager Tom Carson adds: "We have enjoyed a longstanding friendship with SLAYER, they're legends who have slayed the game for almost 40 years. Releasing a special edition SLAYER bottle is our way of celebrating their legacy."