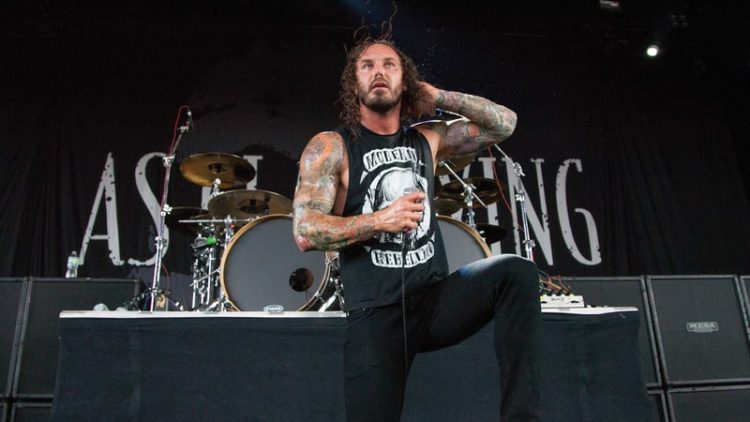 During a recent Q&A, Jared Dines was asked about the comeback of AS I LAY DYING with singer Tim Lambesis, who was recently released from jail after attempting to hire a hit man to murder his wife at the time.
Jared said (as transcribed by Ultimate-Guitar.com):
"I loved As I Lay Dying so much when I was growing up. When I found out what he had tried to do… it hit me, for sure. Like, 'Damn, that sucks.'

"I think everyone deserves a second chance. Yes, what he did was incredibly f*cked up – what he attempted to do was incredibly f*cked up. But I think everyone deserves a second chance.

"And if he does something f*cked up again, then I'm gonna just be done with it. But at this point, give the man a second chance, see what happens. If he f*cks up again… f*ck off."
In May 2014, AS I LAY DYING singer Tim Lambesis was sentenced to six years in jail after pleading guilty to paying a San Diego police officer posing as a hit man $1,000 to kill his wife. Approximately two and a half years later — on December 17, 2016 — he was discharged from a California detention facility and was transferred to the Division of Adult Parole Operations.
Check out entire Jared's Q&A video below.
https://www.youtube.com/watch?v=tcTZ8WfWtdQ