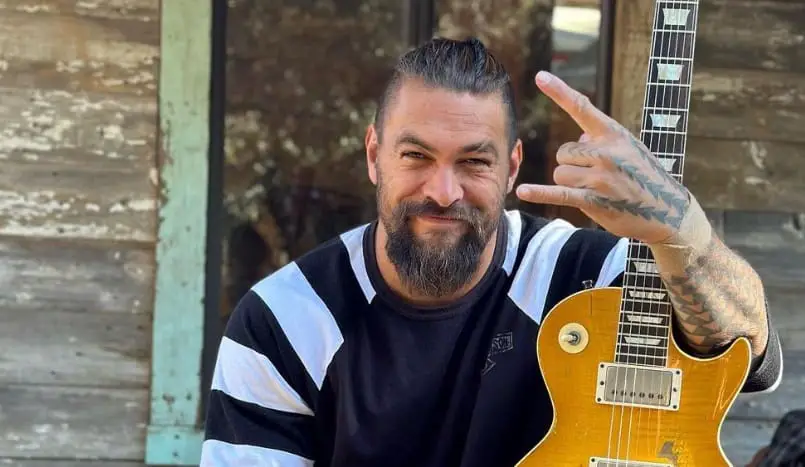 Jason Momoa, the celebrated actor and avid guitar enthusiast, has snagged himself a Gibson Custom Shop Collector's Edition Kirk Hammett "Greeny" 1959 Les Paul Standard – the last one available!
Taking to Instagram with excitement, he posted: "Love you [Cesar] Gueikian and Gibson Custom for saving me the last Greeny. Kirk Hammett, i'm so stoked. METALLICA fo life. All my aloha".
Truly feeling blessed with his rare acquisition of an iconic piece of rock history – fans are sure this latest addition will be put to good use in no time!
The Hammett "Greeny" Les Paul is a meticulous recreation of Peter Green's renowned '59 Burst – the same guitar that was formerly held by FLEETWOOD MAC guitarist, then passed onto Gary Moore and eventually to METALLICA's Kirk Hammett.
The limited production run of the model included no comprimises. In its reissue, hard-to-source components and tone woods were utilized to replicate its original sound as closely as possible – such as Brazilian rosewood fretboards, Bumblebee capacitors and custom Greeny pickups to recreate that characteristic reverse-mounted neck humbucker out-of phase tonality.