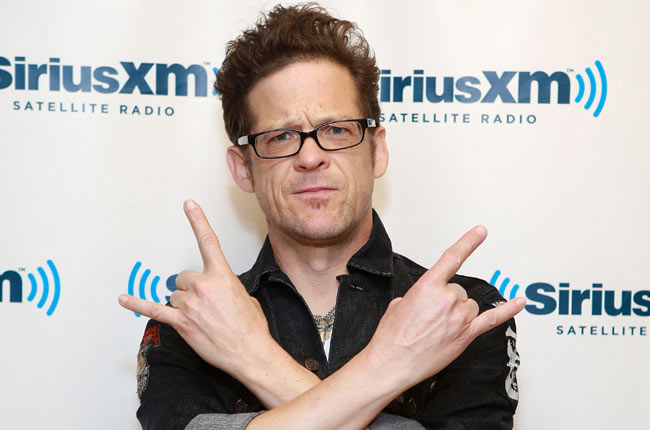 Former METALLICA bassist said during his appearance on the August 29 edition of the SiriusXM satellite radio show"Eddie Trunk Live" that he likes band's new song, "Hardwired", and says he's in talks with the band about a potential collaboration.
"I can't believe how wicked it is", Newsted said. "I heard it a couple of times. Somebody played it for me in a car, and I brought it home and listened to it a little bit. I like its nature. I like its teeth, man. It's great."
He said: "I've got a call with Lars [Ulrich, METALLICA drummer] coming up on Thursday here. I've been talking to him every couple of weeks. As they're coming out with their new record, there's a lot of stuff going on within the underpinnings of it all, or whatever you wanna call it, so we always are in touch. And now we've actually been doing voice-to-voice, which is nice, and I'm hoping to be able to get person-to-person before long. But they do have quite a bit to do here with this new record. So I'm excited for 'em, man. I'm proud of 'em."
Asked if he is still in touch with METALLICA simply as friends or if it's related to "business stuff" or if they are talking about possibly doing something together again, Newsted responded: "All those three." Jason, however, would not elaborate on the exact form a possible new collaboration with METALLICA would take.
METALLICA's new double album, "Hardwired…To Self-Destruct", will be released worldwide on November 18.
Produced by Greg Fidelman, along with James and Lars, this is their 11th studio album and is available for pre-order in a variety of configurations including 12 songs on a double CD, vinyl, digital download, as well as a deluxe version with the riffs that were the origins of the album. Everyone who pre-orders the album through Metallica.com will receive an instant download of the song "Hardwired."