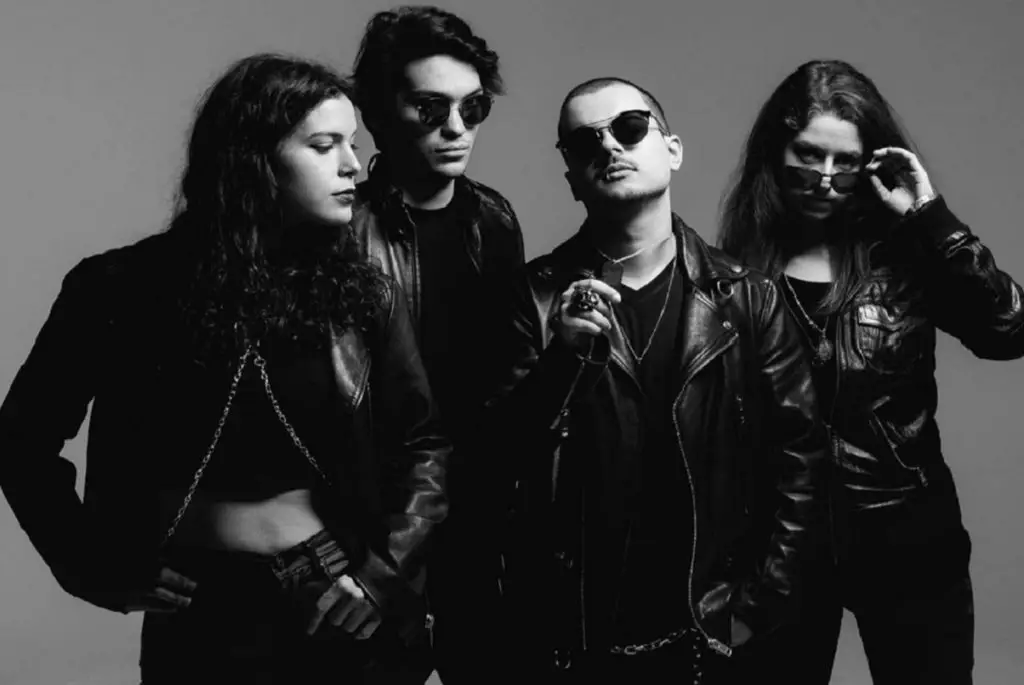 Split Screen Management are proud to announce the signing of London based metallers JASON PAYNE & THE BLACK LEATHER RIDERS to its roster family!
With a history boasting over 300,000 streams, 50 live shows and a modest lifetime of musical creation with past acts, London based metal artist Jason Payne has taken 2020 to embark on a new journey; JASON PAYNE & THE BLACK LEATHER RIDERS. A culmination and reincarnation of his strongest rock compositions, with numerous releases ready and waiting taking influence from the likes of Slash, Avenged Sevenfold, Linkin Park, Korn, and many other legendary over the years. Think big riffs, impactful grit-laden vocals, and an energy just screaming to be invited to the live stage. 
The band on signing: 
"We're very excited to join the remarkable Split Screen Management family! We're looking forward to the future and we'll grow faster and stronger with the guidance of Split Screen. Stay authentic and stay Metal!" 
JASON PAYNE & THE BLACK LEATHER RIDERS will play at Ignite live stream festival on April 18th. Furthermore the band has finished recording their 6-track EP. More information TBA.
Check out the official video for "Waking The Damned", their debut single: