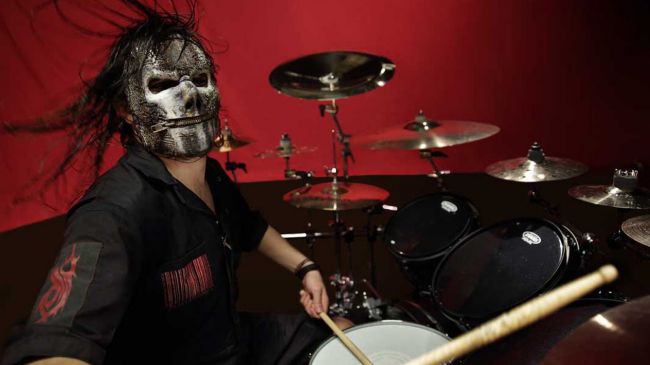 In an interview with with Outside the 9, drummer Jay Weinberg looked back on joining SLIPKNOT back in 2013, replacing their former drummer Joey Jordison.
When asked how his dad, Max Weinberg, reacted, he replied: "I don't know if he believed me, to be honest. No, when we had conversations about that's what had happened, I actually couldn't even tell him what band I had auditioned for, truthfully, for a while, 'til I asked the band if I could tell my dad.
"But once I did, he was very happy considering this is a band that he introduced to my life. I'm sure I would have crossed the path of SLIPKNOT's music at some point, but he really made that initial connection between myself and the members of the band.
He continued: "So, for him to have done that for me and did me that solid of introducing me to these guys at nine or 10 years old, and then 13, 14 years later, I joined the band, he was overwhelmed and overjoyed, I'm sure.
"It's something we still talk about to this day when certain benchmarks are met, or certain interesting things are happening, like playing on late-night TV, where I grew up watching him work and stuff like that, and now we're on a late-night TV program.
"It's very interesting. So, yeah, when I first told him I was joining SLIPKNOT, I think he flipped his sh*t."
SLIPKNOT released their sixth studio album, We Are Not Your Kind, on August 9 via Roadrunner Records. Album was once again recorded at a Los Angeles studio with producer Greg Fidelman, who engineered and mixed SLIPKNOT's 2004 album "Vol. 3: (The Subliminal Verses)" and helmed 2014's ".5: The Gray Chapter."
In March, SLIPKNOT announced the departure with the percussionist Chris Fehn after he filed a lawsuit against his band members over unpaid loyalties.
In his lawsuit, Fehn claims to have always been told that the money from merchandise and touring is funneled through one sole company that splits profits and pays the members of the band. However, Fehn claims he recently discovered that his bandmates have set up several other SLIPKNOT-affiliated business entities in different states that appear to be collecting money from the band.