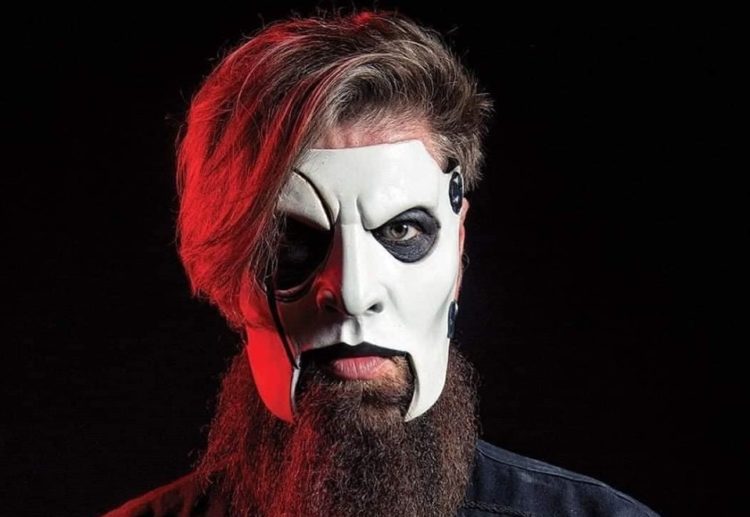 In an interview with Kerrang!, SLIPKNOT guitarist Jim Root remembered having some doubts with the band's latest album We Are Not Your Kind.
"At the beginning, I kind of felt like, 'I don't know if any of this is good,'" Root said. "When more band members start coming in, and when you listen to it back with new people and you pick it apart more, it's a really good thing that we were able to do all that, because it just makes you go, 'Okay.'"
He continued: "While I was at home I would listen to the latest versions of demo stuff that we'd worked on, and that was the time we were afforded to let these things evolve, where I was able to listen to it and go, 'Yeah, that's cool, but maybe if I tried this it would work better.' And that's when it gets to the next level. I think it was a progression and an evolution."
Percussionist Shawn "Clown" Crahan also spoke about the writing and recording process of the band's new album, We Are Not Your Kind.
"This is the greatest time of SLIPKNOT," he said. "We worked so hard for so long, and it was really hard to stop and enjoy the success, and enjoy what was happening around us.
"You get those sorts of traits when you're older, and we're older now – we're 20 years in. And all the hard work, and all the blood, and losing people… it all makes you stronger. I refuse not to understand what's happening around me.
"It's just a wonderful time to be in SLIPKNOT, to be around SLIPKNOT, and it's a wonderful time to watch and experience SLIPKNOT. I feel like everything we are is working at its full potential. Our management, booking agent, lawyers, label, our fans, ourselves…
"I feel like all of us are just working to the best benefit of Slipknot to get the vision out. That's really what it is. It's the most fun I've ever had, and I'd be bullsh*tting you but I don't feel like we've grown up, but I just feel like we've found a way to understand what we don't want to deal with, and it's effortless for everyone."
SLIPKNOT released their sixth studio album, We Are Not Your Kind, on August 9 via Roadrunner Records. Album was once again recorded at a Los Angeles studio with producer Greg Fidelman, who engineered and mixed SLIPKNOT's 2004 album "Vol. 3: (The Subliminal Verses)" and helmed 2014's ".5: The Gray Chapter."