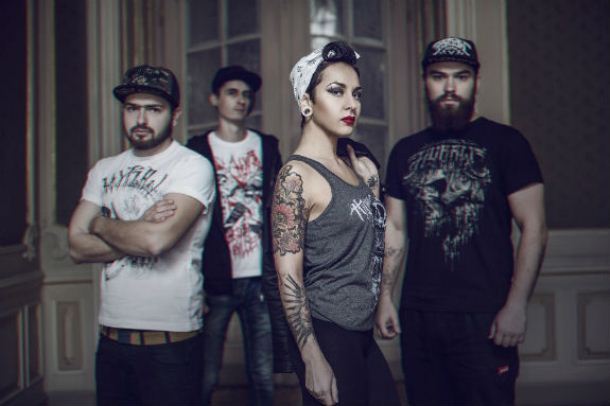 Just another music video? Nah, not when it comes to JINJER! The band from the Ukraine featuring power frontlady Tatiana have released a kick-ass new music video.
"Just Another" is a track off of their latest album King of Everything which is out now via Napalm Records. You can watch it below.
JINJER will be heavily hitting the road all over Europe for some special headlining shows! Mark these upcoming dates in your agenda & make sure to meet them live near you!
JINJER – King Of Everything Tour:
28.09.16 PL – Sulecin / U Bulka club
29.09.16 DE – Frankfurt / Elfer club
30.09.16 DE – Wachenroth / Toxicity
01.10.16 CH – Sursee / Braustation club
02.10.16 DE – Cologne / Euroblastfestival
03.10.16 DE – Hamburg / Logo
04.10.16 DE – MUENCHEN / Backstage
07.10.16 CH – Geneva / La Makhno club
08.10.16 IT – Cordenons / Rock Town club
09.10.16 IT  – Bergamo / Druso
11.10.16 ES – Bilbao / Edaska club
12.10.16 ES – Madrid / Lemon club ( with THE AGONIST)
13.10.16 PT – Cascais / Stairway club
14.10.16 ES – Malaga / Velvet club
15.10.16 ES – Alicante / Babel club
16.10.16 ES – Barcelona / Be Cool club
20.10.16 FR – Paris / Lebuspalladium club
21.10.16 PL – Zabrze / The CK Wiatrak club
23.10.16 SK – Kosica / Colosseum
27.10.16 SL – Valenje / Emce Plac
28.10.16 AT – Vienna / Viper club
29.10.16 AT – Worgl / Komma club
05.11.16 ISR – Tel Aviv / The Zone