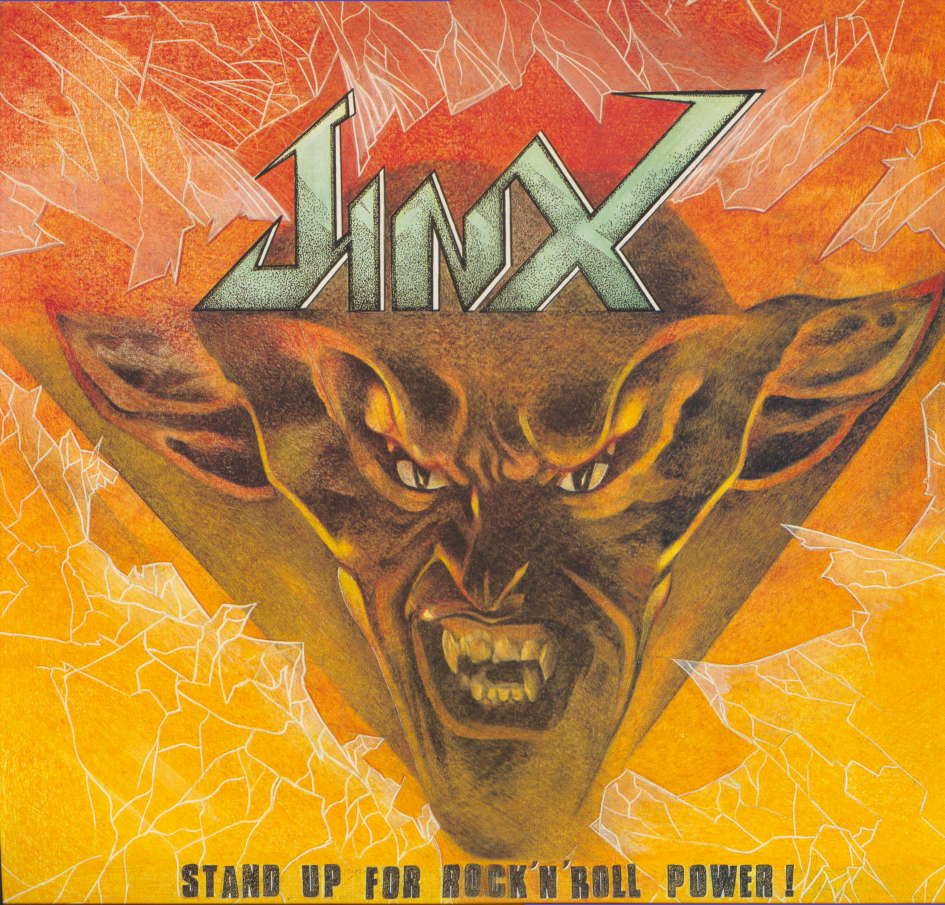 It looks like French Heavy Metal scene had many more jokers up its sleeve than we could expect, but thankfully No Remorse Records is reissuing them one by one. The next in line is JINX, and their "Stand Up! (For Rock 'n Roll Power)" CD, which can be described as an anthology release of the band. The album, which is available in limited edition of 500 copies, includes both EPs which the band released in 1986 and 1988, as well as bunch of previously unreleased tracks, which were supposed to land on band's full debut album.
Tracks:
Rockin' Band
Hold Up
Bad Boy
You Know (You Get Me Running)
Stand Up For Rock'n Roll Power
Never Ask Why
Young And Proud
Living in That City
Watch Your Blood
Very Bad
Dirty Love
Joe's Got It
Lawless Suzy
Moving Shadow
Running By Midnight
Watch Out (In The Night)
Tracks 01 to 04 – taken from the "Rockin' Band" 12″ EP (1988)
Tracks 05 to 10 – taken from the "Stand Up for Rock'n'Roll Power" mini album (1986)
Tracks 11 to 16 – demo recordings taken from the unreleased album (1989)
Click here to listen to Jinx.
Read our review here.