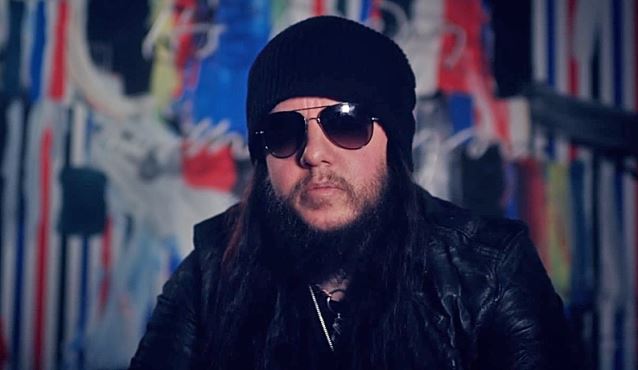 Former SLIPKNOT drummer Joey Jordison says that he is open to to the possibility of a reunion of the MURDERDOLLS.
Two months after he spent Memorial Day weekend hanging out with his onetime MURDERDOLLS bandmate Wednesday 13, Joey told the "Talk Toomey" podcast that he isn't opposed to the idea of the two musicians collaborating on new music.
"It's cool that I've been talking to Wednesday recently, but I can't disclose anything [about a possible reunion]. Never say never, man – I mean, that's life. "It's kind of funny, 'cause we have a bunch of songs that have been written and a bunch that are ready to go. "Timing is everything, man – not necessarily anything about, 'Oh, we need to do this to impress people,' or, 'We need to put out this record or do something like that.' Timing in life is everything, so we'll see. Only time will tell."
Back in May, Mr. 13 told Metal Wani: "I had gotten in touch with Joey about a year ago and just established contact again and mentioned the idea of doing something in the future – not [putting] a time on it or anything; just the idea of, 'Would you be into it?'
"And we both said, 'Yes.' And then I got busy doing my stuff, he was touring and putting a record out, and that's the last I really kind of heard of it.
"So that's kind of where it is. So I can't say that it will happen, or it won't, but there's definitely not any plans or anything that's changed since the last thing I must have said [in an interview]."