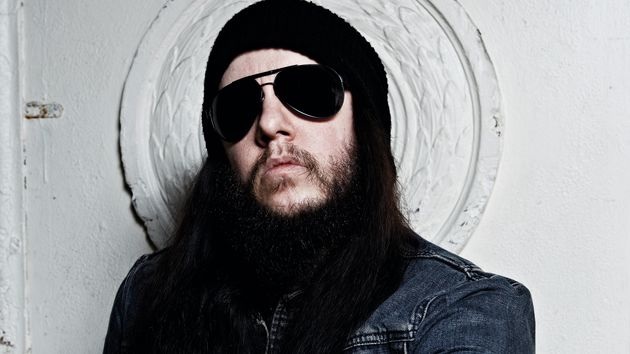 Metal Hammer has released an excerpt of a recent interview with former SLIPKNOT drummer Joey Jordison where he recalls the "hurtful" way he was dismissed – in a "stupid fucking email."
Jordison says: "No band meeting? None. Anything from management? No, nothing. All I got was a stupid fucking email saying I was out of the band that I busted my ass my whole life to fucking create."
"That's exactly what happened and it was hurtful. I didn't deserve that shit after what I'd done and everything I'd been through."
Despite his complaints over how he was fired, Jordison insists he still loves the guys in SLIPKNOT:
"They got confused about my health issues and obviously even I didn't know what it was at first. They thought I was fucked up on drugs, which I wasn't at all.
"I've been through so many things with those guys and I love them very much. What's hurtful is the way it went down was not fucking right.
"That's all I want to say. They way they did it was fucking cowardly. It was fucked up."
During his attendance at Metal Hammer Golden Gods Awards, Jordison revealed that he has been fighting transverse myelitis, an inflammatory disorder that temporarily prevented him of the ability to play drums.