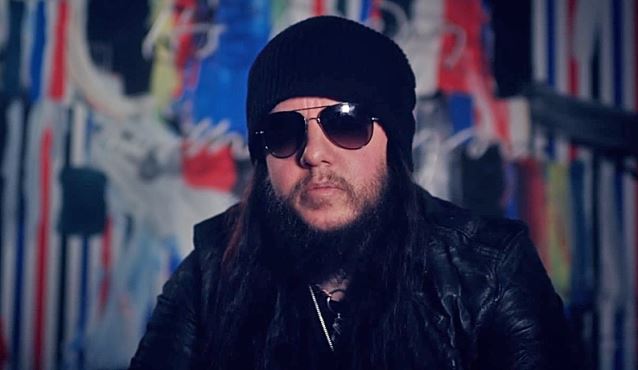 In an interview with Loudwire, drummer Joey Jordison talked about the very beginnings of SLIPKNOT, saying: "It wasn't my total idea to call the band SLIPKNOT, it was a band conversation, a unified thing. I did suggest it, and it was a conversation between me and Shawn Crahan [Clown]. We were originally called the Pale Ones and then we were called Meld.
He added: "Neither of those names was really working, so we kind of just called a band meeting – it was just a suggestion. Without Shawn Crahan's input – 'cause we were together all the time, late-night TV watching, listening to music – I have to credit him as well."
SLIPKNOT's latest release, .5: The Gray Chapter landed in the number one spot in Australia on the ARIA Albums Chart with 14,188 first week sales. It was SLIPKNOT's second album to debut at number one on the US Billboard200 albums chart by selling 132,000 copies in its first week. The album also debuted at number one in Japan, Canada, Russia and Switzerland. It had top 5 debuts in the United Kingdom, Germany, Ireland, Austria, New Zealand, Mexico, Denmark and Finland.