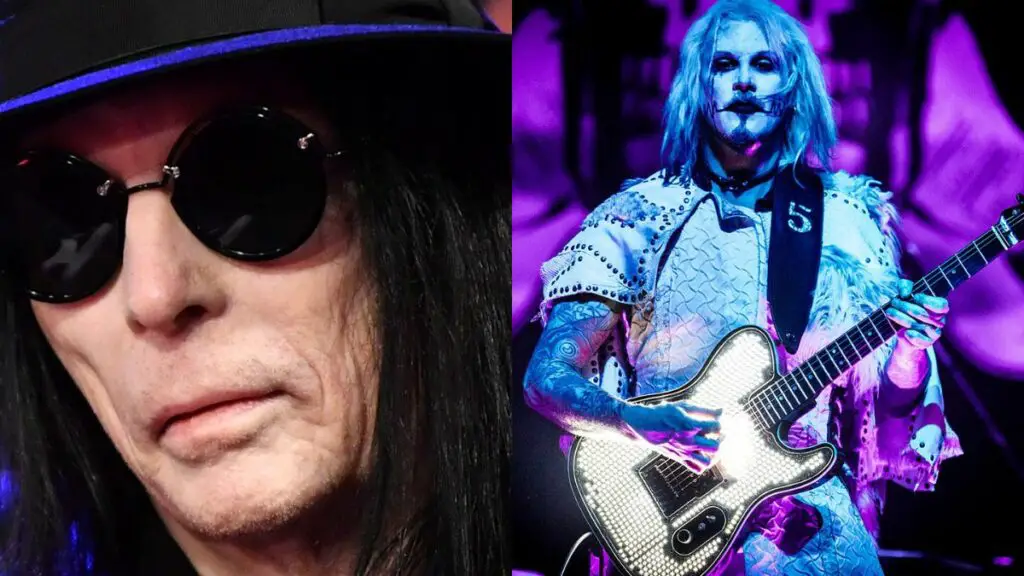 Tracii Guns has shared his thoughts on rumors that John 5 could be replacing Mick Mars on upcoming MÖTLEY CRÜE tour.
Earlier this month, Metal Sludge reported that John 5 is strongly being considered and just might be the guy you will see playing guitar for MÖTLEY CRÜE at some point in the future.
Speculation about John 5's involvement with CRÜE gained strength after the longtime ROB ZOMBIE guitarist failed to appear with the shock rocker at this year's Aftershock festival in Sacramento. Rob was instead joined on stage by returning guitarist Mike Riggs for the first time since 2006.
Guns, who played with CRÜE bassist Nikki Sixx in a band called BRIDES OF DESTRUCTION two decades ago, took to his social media to write: "I have got a ton of messages about the rumor of Mick leaving MÖTLEY and what my opinion is if John 5 replaces him. First of all it's a rumor and who knows? But, if it's Time for Mick to tap out then that's his business. John 5 in my opinion is a great choice if the rumor is true."
John 5 has already dismissed the rumor of him touring with CRÜE. After a fan commented on an old photo of Mars and John 5 on the latter's Instagram, and asked whether he will indeed be replacing Mars, John 5 replied in a since-deleted comment: "No, just a rumor."
Following their highly successful North American stadium tour of 2022, iconic and celebrated rock legends DEF LEPPARD and MÖTLEY CRÜE are going global in 2023 with their co-headline "The World Tour."
Produced by Live Nation, the tour kicks off on Saturday, February 18, 2023 at Foro Sol in Mexico City. Both bands will bring their electrifying stage shows across the globe with stops throughout Latin America before heading to Europe in May 2023 — which includes a stop at the iconic Wembley Stadium on Saturday, July 1, 2023 — then wrapping up in Glasgow, U.K. at Hampden Park on July 6, 2023. Stay tuned for additional 2023 shows to be announced soon.