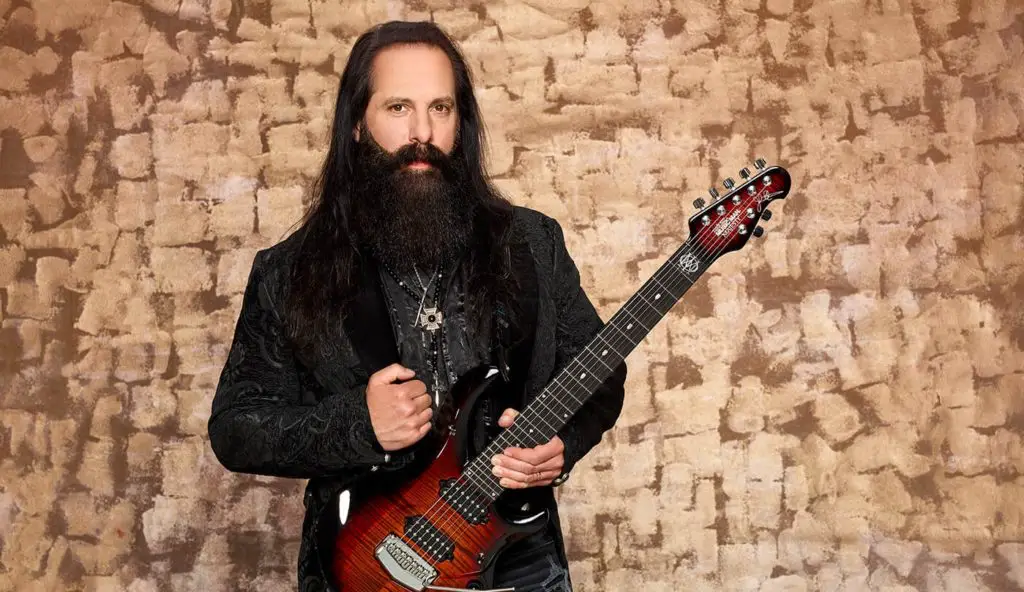 In a new interview with Revolver Magazine, DREAM THEATER guitarist John Petrucci talked about writing lyrics for some of the band's material.
When asked "what have been some of the strongest reactions to DREAM THEATER lyrics," John responded: "DREAM THEATER fans are very passionate and very vocal, and I think it's kind of like — I mean, I'm not going to say this is exclusive to us because so many bands and so many band members I know and talk to experience the same thing.
"But people, when music is really dramatic and intense, every little detail of it matters, and sometimes a lyric in a song could reach somebody in a way that you never anticipated, that's way more over the top and deep than you ever thought of. And you get taken aback, and you're so humbled like when somebody says, 'A song like 'The Spirit Carries On,' from Scenes, I played that at my father's funeral…' And you're blown away by these different emotional connections that people make to a lyric.
He continued: "But sometimes it's the opposite, where people just, they're like, 'Why did you write about this cheesy subject?!' There might be something that I'm really into, let's say it's something really nerdy and science-fiction-ish, and I'll write a song about that, and then people are like, 'What the hell is this?!' I remember like on [2007's] Systematic Chaos, I think on 'In The Presence of Enemies,' I was writing stuff about the Dark Master and all this, people are like, 'What are you…?'
"Another good example was a song called 'The Count of Tuscany,' where I was telling a story about this experience I had, that John Myung and I had, in Tuscany in Italy. I wrote this whole sort of fictional – but real, based on reality — song called 'The Count of Tuscany.' And it ended up being a fan favorite, but I remember the original reaction was like, 'What the hell are you writing about? This is the worst, cheesiest thing! What is this?!'"
DREAM THEATER's 15th studio album, A View From The Top Of The World, will be released on October 22.