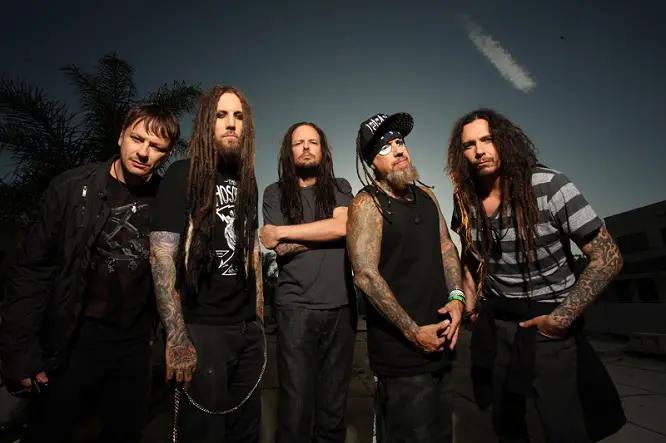 KORN singer Jonathan Davis shared an update on the band's upcoming 13th studio album – which will mark the follow-up to 2016's Serenity of Suffering – telling Metal Hammer: "I've listened to a bunch of stuff. There's been really good ideas, really cool grooves. It really doesn't start taking place until I get there and glue all the sh*t together with the arrangements and put my vocals on it.
"But they're working with different producers and we're gonna do the record and we'll see – I'm really excited for it.
"It doesn't suck, I know that. I'm not going, 'Go back, please.' I'm more impressed on these than I was with [previous album 'Serenity of Suffering,' so…"
Jonathan was also asked whether the new material is a continuation of the KORN sound or moving in a new direction, to which he replied: "We'll see. Sometimes they write it and then I start f*cking with sh*t and it turns into something different.
"That's when I come in and they get all pissed off or they just get scared. I'm like, 'See that feeling right there? That's progress. When you're feeling comfortable, no. I want you to be scared.'"
KORN's latest album, The Serenity of Suffering debuted at number 4 on the US Billboard 200 with 57,000 units, 55,000 of which were pure album sales.As of August 2017, the album has sold 127,000 copies in the US.