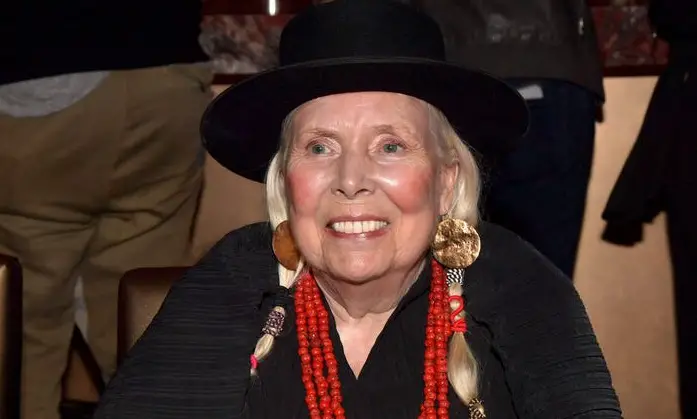 Legendary singer-songwriter Joni Mitchell announced that she will remove her music from Spotify in solidarity with Neil Young, who announced earlier this week he would do the same in protest against the streaming service.
"I've decided to remove all my music from Spotify," Mitchell wrote in a signed statement. "Irresponsible people are spreading lies that are costing people their lives. I stand in solidarity with Neil Young and the global scientific and medical communities on this issue."
Young announced that he had asked his management and record label to remove his music from Spotify in protest of the streaming service's decision to host Joe Rogan's podcast. Rogan, whose podcast is distributed exclusively through Spotify, has been criticized by doctors and scientists for spreading misinformation regarding the coronavirus and vaccines.
Young said the music and podcast platform is "spreading fake information about vaccines — potentially causing death to those who believe this disinformation spread by them." "I want you to let Spotify know immediately TODAY that I want all my music off their platform," he wrote in a now-deleted post on his web site. "They can have Rogan or Young. Not both."