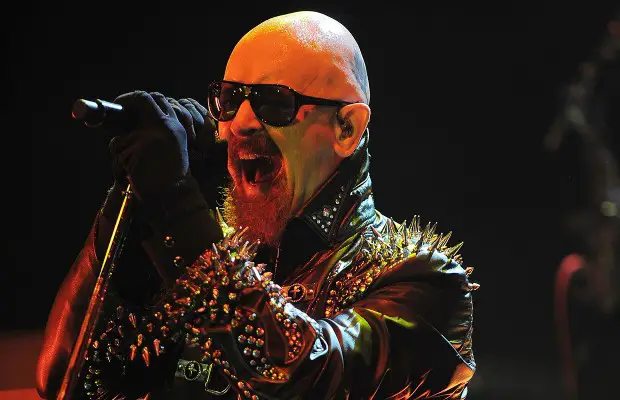 Today's JUDAS PRIEST's concert at Broadmoor World Arena in Colorado Springs, Colorado has been canceled. Frontman Rob Halford has been fighting bronchitis for over a week and now doctors have told him he needs full rest so his voice can recover.
Band said in a statement: "The band did not want to cancel but Rob's health must come first. THE PRIEST WILL BE BACK to Colorado Springs, but until then refunds for all tickets will be available at point of purchase."
JUDAS PRIEST's latest album Firepower is the first studio album since 1988's Ram It Down to be produced by Tom Allom, and the first one with Andy Sneap as co-producer. The album sold around 49,000 copies in the United States within its first week of release, debuting at No. 5 on the Billboard 200 chart, making it the band's highest-charting album in the US. Music videos were made for "Lightning Strike", "Spectre" and "No Surrender".