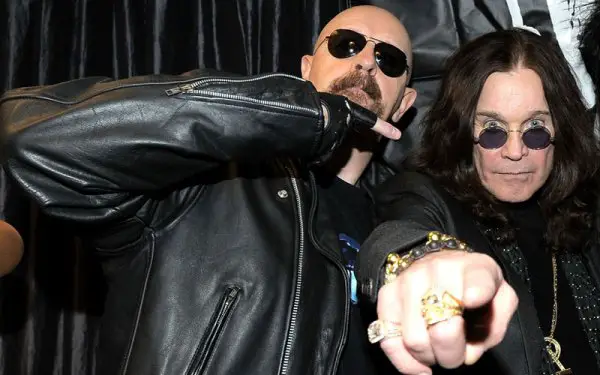 JUDAS PRIEST have confirmed that they will take a part in previously postponed European tour with Ozzy Osbourne, which will be rescheduled for 2020.
Legendary BLACK SABBATH singer has announced the postponement of all his 2019 tour dates, inclusive of shows in North America and Europe, as he recovers from an injury sustained while dealing with his recent bout of pneumonia.
JUDAS PRIEST released a statement assuring fans that they will be part of Ozzy's tour when the new dates get announced later in the year.
"We all wish Ozzy a really speedy recovery and hope he's back to 100% health very soon," JUDAS PRIEST tweeted. "The OZZY/JUDAS PRIEST UK/European leg will be rescheduled in 2020 and as soon as everything is in place we will be announcing the dates."