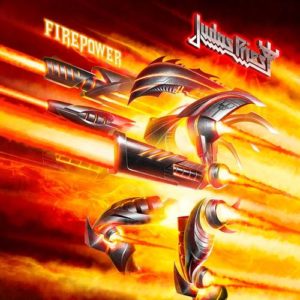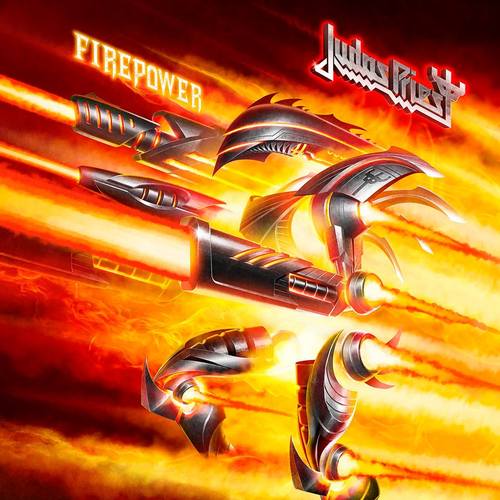 Behold all Metal fans! Kneel you all and praise the Metal gods. The mighty Priest is back. I guess there aren't enough words to say thanks to those guys. Legends never die, so that's why they graced us with their divine presence once more. The Priest is back, boys and girls!
I'm writing this review to honor and to pay my respects to one of the most important bands in Metal world. Judas Priest are not a band, they're the band. Unlike their peers, their career is spotless. Okay, there's "Turbo," but considering it backwards now, it's not that bad. Much better than other efforts from other famous bands I won't say the name because I'm too polite. Besides, they're two important man down. K. K. Downing was before "Firepower" and Glenn Tipton is for the time out. Well, he'll continue to be the creative powerhouse to the band after all.
"Firepower" comes with nothing less than fourteen instant classics after a hiatus of four years. The kind only The Priest can provide you and only you. The band is in a very good moment. They're back with they do better and that is hitting hard and fast. "Firepower" is the opening track giving, and taking it out from, us the nostalgia from "Painkiller." Fast, strong, and mighty as "The Priest" have always done. Good choice. I doubt a Judas Priest fan who quits listening to "Firepower" before it. "Lightning Strike" keeps the faith. It feels like we skipped all the following albums after "Painkiller" to land in "Firepower." Two killer songs in a role. Is there anything better? No, I guess not. Next track, "Evil Never Dies," cools out a little talking about evil in a way only The Priest can. The cool pace goes on with "Never The Heroes," which strong but slow-paced. But who said The Priest have always to be fast? They can play whichever pace they please, boys and girls. They're The Priest, and that's all.
Yeah, "Firepower" is great, but there's some more. "Children of the Sun" has a nice lead riffing and a catchy chorus. Rhythm is also strong the way The Priest like to do. Mr. Tipton is teaching a lesson of guitar soloing in this track. Then we all cool down to a killing intro and leading chord riffing of "Guardians" which caps off the same vibe as "Angel," but not acoustic. Almost a power ballad, but The Priest have another meaning to it. Only fans will get that. Mr. Halford is fantastic in "Rising from Ruins" doing what he wants with his voice. Anyway, as always. Are you tired? Don't give up reading. There's some more. A highlight to "No Surrender" with its "Turbo" era feeling and excitement. See, I told you "Turbo" wasn't that bad.
Okay let's go the apple of the eyes which is "Sea of Red" and its stunning melody. Almost as perfect as "Angel," however "Angel" is in another level of perfection.
Well, guys, "Firepower" is an album not only for whom loves The Priest, but to any one who loves Metal. Metal and Judas Priest are perfect matches. After all, Judas Priest were one of the bands which helped shaping up Metal. Don't miss this change. A lesson of Metal.
Judas Priest "Firepower" was released in March via Columbia Records.
Track Listing:
Firepower
Lightning Strike
Evil Never Dies
Never the Heroes
Necromancer
Children of the Sun
Guardians
Rising from Ruins
Flame Thrower
Spectre
Traitors Gate
No Surrender
Lone Wolf
Sea of Red
Watch "No Surrender" official music video here: