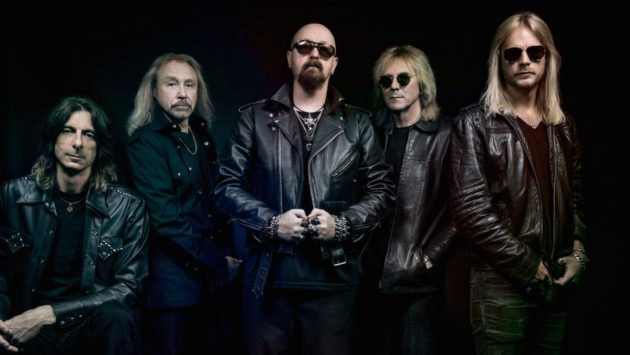 Rob Halford has confirmed that JUDAS PRIEST is planning to mark the band's 50th anniversary in 2019 with a special celebration. "We are, yes," he told Sara Parker of Philadelphia's 93.3 WMMR radio station in a new interview (hear audio below).
"We're already having these discussions every now and again in the band and with our label and with our promoters and management. We have some ideas and when we get close to [having something to announce], we'll let you guys know."
He added: "It's gonna be a great year. What a celebration. Another incredible milestone for JUDAS PRIEST that we're looking forward to sharing with everybody."
JUDAS PRIEST's latest album Firepower   is the first studio album since 1988's Ram It Down to be produced by Tom Allom, and the first one with Andy Sneap as co-producer. The album sold around 49,000 copies in the United States within its first week of release, debuting at No. 5 on the Billboard 200 chart, making it the band's highest-charting album in the US. Music videos were made for "Lightning Strike", "Spectre" and "No Surrender".