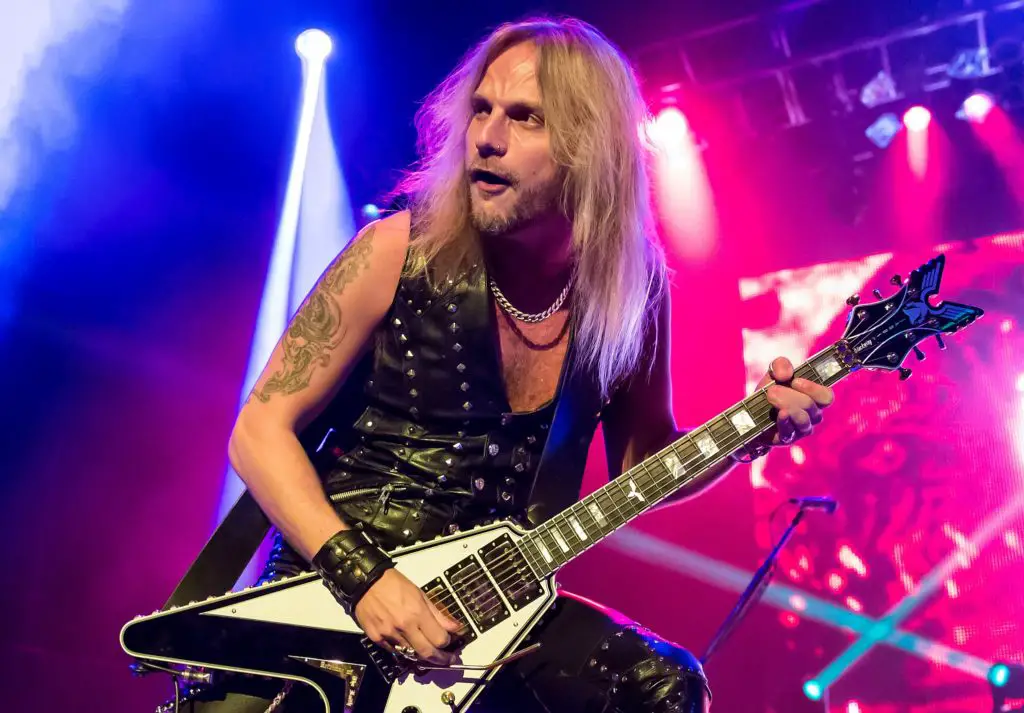 Richie Faulkner has responded to K.K. Downing over the founding JUDAS PRIEST guitarist's comments about his position in the band.
In a recent interview with Germany's Bleeding4metal.de, Downing said that it "seems wrong" that Faulkner and drummer Scott Travis "are not officially members of JUDAS PRIEST as they are on a wage."
Now, Faulkner has issued a following statement in response to Downing's claims:
"Regarding a recent untruthful article, I'm not sure why anyone feels they have the right to openly discuss others' financial standings, true or otherwise. This seems to be intended as a swipe at the band and an attempt to devalue my and Scott's position in the band.
"For the record, I have not been paid a wage since 2012 and have always been given creative input in this band since day one.
"This band of brothers have been nothing but a family to me and both band and management have always stated and demonstrated they wanted a band member.
"It's an honor to serve in the best heavy metal band in the world and give 1000% to the fans around the globe that have supported this band for 50 years.
"It's a shame that someone I held in such high regard feels the need to take these low roads when I've done absolutely nothing but give my absolute all to a position he left of his own accord. It's both uninformed, unfounded, unnecessary and very unfortunate and disappointing.
"We've always stood firm to not get involved in Internet clickbait, but I felt this crossed a line for me personally and wanted to set these untruths straight myself."