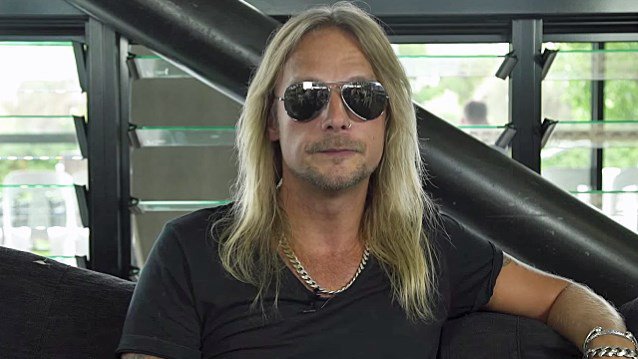 JUDAS PRIEST guitarist Richie Faulkner underwent "major emergency heart surgery" and is now "stable and resting."
As a result, JUDAS PRIEST were forced to postpone the remainder of their U.S. tour.
Faulkner's girlfriend Mariah Lynch, daughter of former DOKKEN guitarist George Lynch, shared the following update via Instagram: "Thank you to everyone for all your messages. I will try to get back to you as soon as I can."
"Richie underwent major emergency heart surgery. He is stable & resting.
"If you know him, you know how tough & strong he is. So tough that he finished the show & kept the hair flips coming. There's no one like him. We'd be lost without him. #HotDad."
Faulkner joined PRIEST in 2011 as the replacement for original guitarist K.K. Downing.
Faulkner's first performance with JUDAS PRIEST occurred on 25 May 2011 on the TV show American Idol, where the band performed "Living After Midnight" and "Breaking the Law" with James Durbin. Faulkner's first album with Judas Priest was Redeemer of Souls, released in 2014.