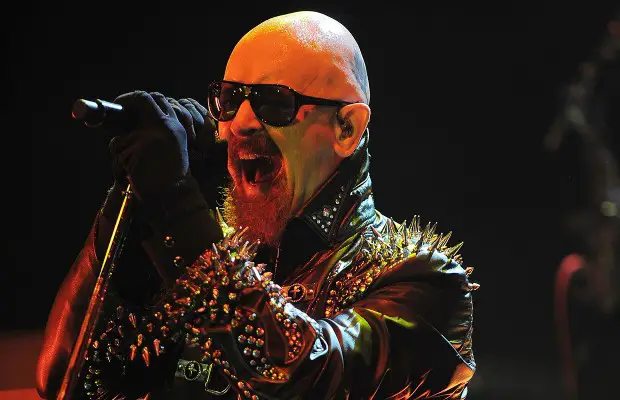 JUDAS PRIEST frontman Rob Halford kicked a cell phone out of a fan's hand during the band's May 25 concert in Rosemont, Illinois.
According to eyewitness accounts, Halford's frustration appeared to stem from the fact that the fan had turned the "light" on his camera on while filming the show, making it harder for the singer to focus on his performance.
Then, Halford decided to take matters into his own hands and kicked the cell phone away while the band was playing the song "Judas Rising."
You can see the fan-filmed video footage below.