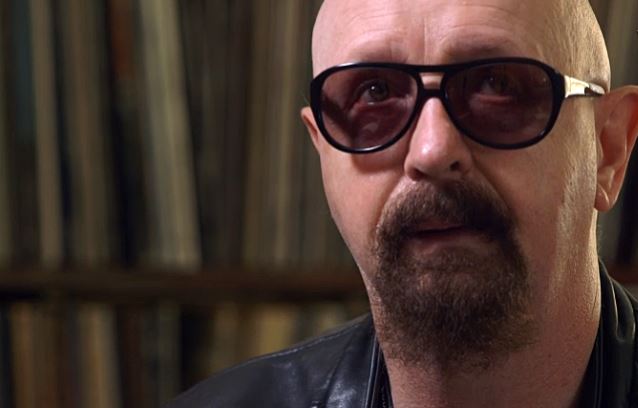 JUDAS PRIEST frontman Rob Halford recently answered a number of fan-submitted questions for the readers of Metal Hammer magazine.
Asked if politics have a place in metal, Rob replied: "Absolutely they do and I've been putting my two penn'orth into PRIEST's music for most of my life, but it's concealed by smoke and mirrors. Take a song like 'Evil Never Dies' [from 2018's Firepower album]. I make some digs there and I know what I mean, but here's the thing, especially for a band like PRIEST: music is about escapism.
"If I hear one more thing about Brexit, I don't know what I will do. To me there's a place for politics and I applaud bands that make it important in what they do, but with me the clues are there if you want to look for them."
When asked what is the toughest JUDAS PRIEST song to sing/perform live, he responded: "Usually it's the ballads. I can really let rip on the screaming metal ones; I feel loose, free and comfortable on those. It's a song like 'Beyond The Realms Of Death' [from Stained Class, 1979], 'Angel' [Angel Of Retribution, 2005] or the acoustic version of 'Diamonds And Rust' [Sin After Sun, 1977] is the most difficult. 
"Anything that demands an enormous amount of tension becomes harder as you get older. You really have to zone in and focus more."
One of heavy metal's all-time greats, JUDAS PRIEST will be celebrating their 50th anniversary this year with a world tour coming to the U.S. in the fall. The 50 Heavy Metal Years Tour will also feature SABATON as openers and is being fueled by the highest charting album of PRIEST's career Firepower which peaked at #5 on the Billboard 200.
Tickets for the tour are available here.