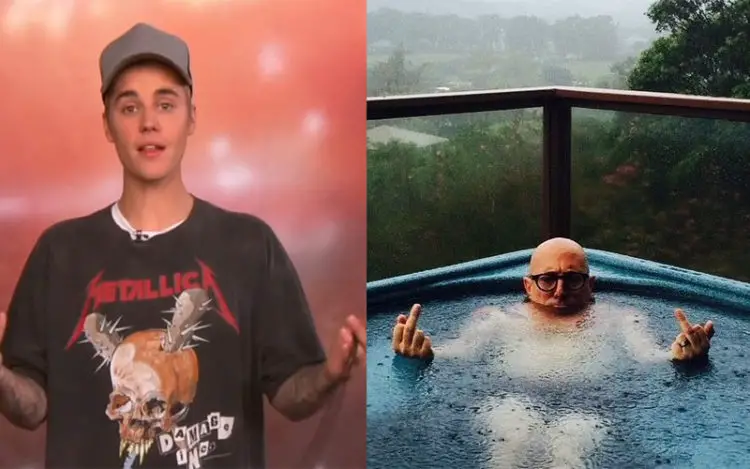 Pop superstar Justin Bieber has revealed that he is a fan of TOOL, inviting his followers to guess which song these lyrics come from:
Who are you to wave your finger?
You must have been outta your head
Eye hole deep in muddy waters
You practically raised the dead
He wrote on Instagram: "If you know what the song is to the lyrics I posted, write them down on my last post. Don't look it up please I'm curious if any of you know it."
The lyrics come from the band's 2006 track "The Pot," released on band's latest studio album 10,000 Days.
On March 7th, the group shared a photo of guitarist Adam Jones, bassist Justin Chancellor and drummer Danny Carey alongside the new TOOL album's producer, Joe Barresi, and mastering engineer Bob Ludwig, who previously mastered TOOL's most recent disc, 2006's "10,000 Days".
The picture was taken at Gateway Mastering Studios in Portland, Maine. The mastering process is usually the last step, after recording and mixing, before an album gets pressed, released and distributed.