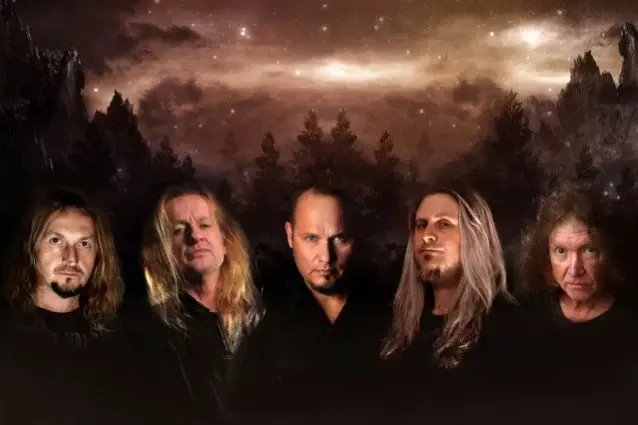 Former JUDAS PRIEST members K.K. Downing (guitar), Tim "Ripper" Owens (vocals) and Les Binks (drums) have joined forced in a new band called KK'S PRIEST. The group, which will pay homage to Downing's past the lineup, is rounded out by guitarist A.J. Mills (HOSTILE) and bassist Tony Newton (VOODOO SIX).
Downing said in a statement: "Forging ahead with KK'S PRIEST was not only inevitable but essential for me to perform and deliver everything that is expected from me and KK'S PRIEST. Due to the massive demand and overwhelming support from fans around the world, I feel this is where I belong, and a set combining the true, classic songs and sound of PRIEST, together with great, newly forged metal tracks, is what fans can expect when KK'S PRIEST is taking to stages."
KK'S PRIEST is working on its debut album, to be released via Explorer1 Music Group. It will also play select shows later this year to mark the 50th anniversary of Downing's career. KK'S PRIEST's setlist will consist of PRIEST classics and new songs.
K.K. left JUDAS PRIEST in April 2011, and has since been replaced Richie Faulkner.