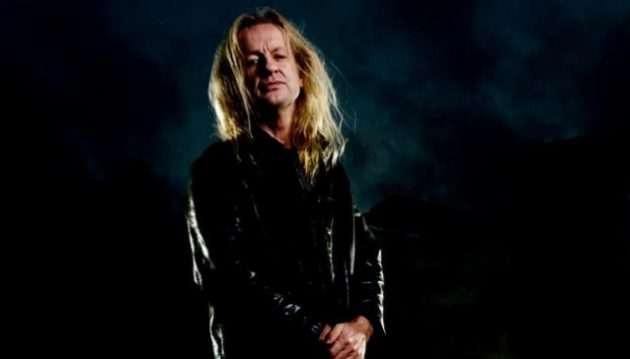 During a recent conversation with Clovis Roman of Brazil's Acesso Music, founding JUDAS PRIEST guitarist K.K. Downing spoke about his biography Heavy Duty: Days And Nights In Judas Priest, which was released in 2018.
"With the book, I wanted people to get to know me a little bit better," Downing said. "I wanted to try and answer some of their questions — unanswered questions maybe — and I just thought it would be good for me to leave my recollections and memoirs for future people.
"When they see the videos long after I'm gone, and they hear the songs, they might be interested to know how heavy metal began. Because I was definitely there at the very, very beginning, and I feel very proud and honored to have been a part of the whole thing. And I feel very fortunate to have had the success, but even now still, I feel as though that success is still there and I'm still able to write incredible music and to play really, really well. So I'm really looking forward to everyone experiencing [my new] band [KK'S PRIEST] and giving the fans exactly what the fans want and what the fans deserve, and that is a full-on metal PRIEST. And that's what I am.
"I was there in the very beginning, and it's unfortunate the way things have turned out," he added. "But it's tough to be in a relationship of 40 years or more, but I feel very confident that the true PRIEST is within me."
Last year, former JUDAS PRIEST members K.K. Downing (guitar), Tim "Ripper" Owens (vocals) and Les Binks (drums) have joined forced in a new band called KK'S PRIEST. The group, which will pay homage to Downing's past the lineup, is rounded out by guitarist A.J. Mills (HOSTILE) and bassist Tony Newton (VOODOO SIX).