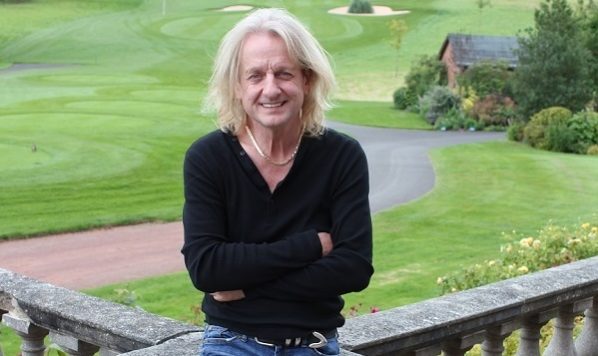 Classic JUDAS PRIEST guitarist KK Downing – who co-founded the band in 1969 and retired in 2011 – said he was "shocked and stunned" that no one approached him about replacing Glenn Tipton, who was forced to stop touring with the band due to struggle with Parkinson's disease.
Downing issued the following statement on his Facebook page: "The news that Glenn has finally been forced to come to terms with his unfortunate condition long term came with deep regret and sadness for me.
"Equally, this ending of our guitar duo era is also something that I have to come to terms with. The insatiable appetite that myself and Glenn had for creating inspired and unique music for the world to enjoy for many decades, is something that can never be erased.
"However, everyone who has witnessed the evolution of our beloved music must come to terms with the fact that things will inevitably change, or just simply end.
"I have to state with great sadness also that I am shocked and stunned that I wasn't approached to step into my original role as guitarist for Judas Priest. Whether I could have stepped back into the band or not, the potential for this situation arising never entered my head when I departed – although I too am officially and legally still a member of Judas Priest.
"However, I know now more clearly than ever that I did the right thing by leaving the band when I did – as it seems that my time spent in the band, and my value in terms of crafting its huge legacy, was and is unappreciated by more than one member.
"I sincerely hope, for the fans' sake, that the decision not to approach me was not a financial one.
"I know Andy Sneap [Judas Priest producer, who will fill in for Glenn on upcoming tour] – and he is one of the greatest contributors to rock and metal that you will ever have the privilege to meet.
"To that end I have no doubt that his contribution to the new Judas Priest album was much more than just as a producer. All that's left is for you the fans to go out and enjoy the band as it is, in order to complete a part of music history in which every one of you has played such an important role. -K.K."
JUDAS PRIEST will release their new album Firepower on March 9 at can be pre-ordered at this location
.