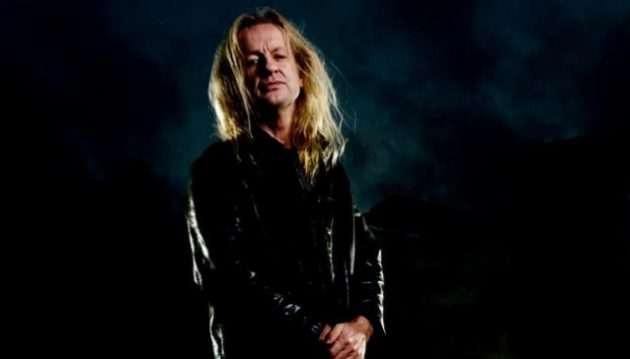 Former JUDAS PRIEST guitarist K.K. Downing says that he had reached out to his former bandmates and revealed that they have no intention of including him in their upcoming 50th-anniversary tour.
"First of all, I want to once again express my huge appreciation to all fans worldwide for the overwhelmingly positive response to my Bloodstock appearance in August and the Wolverhampton gig in early November," he wrote in a statement.
"I am truly humbled and grateful. I am also taken aback with the compelling fan outcry for me to participate in the JUDAS PRIEST 50th-anniversary celebrations next year. Consequently, I felt the right thing to do was to reach out to my former bandmates to gather their thoughts on this, and their response is they are not receptive to my participation in the band and they do not intend to include me in the 50th anniversary celebrations.
K.K. added: "However, the great news for the fans is that I will be continuing to forge ahead. I am looking very much forward to seeing you all on the road in 2020. Together we will take on the world."
In a recent interview with Eonmusic, Downing has said that he is hopeful that he will play with JUDAS PRIEST at a Rock And Roll Hall Of Fame induction ceremony if the group ends up inducted.
He said: "Yeah, that's an interesting one, really. I don't know what the deal is — if a nominated person like me or [former PRIEST drummer] Les Binks gets in, are we entitled to play? I don't know how that all works, but I guess we'll fathom that all out.
"I would imagine for one day that people can sensibly think, 'Well, it doesn't matter," he continued. "Nothing else matters. What matters is that we've achieved this.' Collectively, we have played our part, and it should be a moment of splendor, really, and enjoyment, and something that we can be pretty grateful of. And it doesn't hurt, you know?
"It's often said that funerals bring people together — that's not to say that getting in the Hall Of Fame's a funeral — but this could maybe have an effect that it just gives us the opportunity to get together and get on the stage and just enjoy the moment, really."