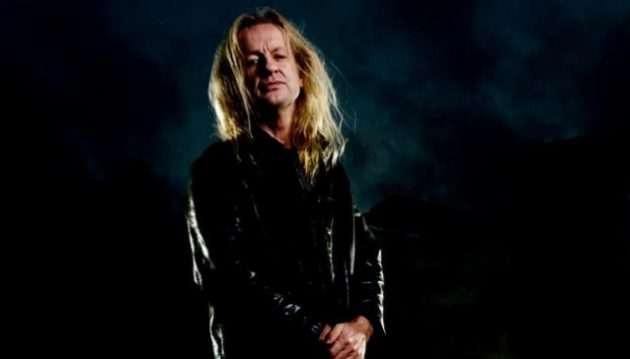 In an interview with All That Shreds, former JUDAS PRIEST guitarist K.K. Downing was asked which singer is a better fit for a band. Longtime and current PRIEST singer Rob Halford, or former singer Tim "Ripper" Owens?
Downing replied: "When Ripper joined the band… We would have to say that, physically and technically, Ripper was a better singer than Rob, because Tim was always in tune, he was always in key. I mean, Rob was good. Rob got better after he started to wear in-ear monitors. But Tim was stronger. He still is. I mean, the guy is a powerhouse. But the thing is that the tonality of his voice is not Rob's, and I guess that's what the [PRIEST] sound is. That's why it had to come to an end. We would come offstage. Tim would absolutely murder the show, and we would still come offstage and the fans would be saying, 'Oh, yeah, yeah. I enjoyed the show. But when's Rob coming back? Is Rob coming back?' And it was hard. And it must be hard for those guys [in PRIEST] out there now, [hearing fans say], 'Is K.K. coming back? Is Glenn[Tipton, guitar] coming back?' It must be tough for them."
When asked on what led to Halford getting back in PRIEST, Downing said:
"It's a long story. Sharon Osbourne rang up one day and said, 'Hey, what's happening with Rob? Is he back in the band? Because I want you to do the Ozzfest and I'm gonna pay you a lot of money for doing it.' And that didn't happen the first time around. But then another year or so went by, and kind of the same thing happened again. But by this time, we'd done 'Demolition', and things seemed to be on the decline for us. The venues seemed to be getting worse. And eventually, I took part in the 'Demolition' album, but I wasn't happy. Glenn said he wanted to produce the album and stuff like that. It was all getting a bit funky, so I walked away from it for a while, but I came back and put as much into it as I could."
Then Downing was asked if it was the money that ultimately led to the reunion with Halford.
He replied: "No. No. I just think it's the fact that… [It was] what the fans wanted — it was fan demand, really. And I couldn't see that getting any better, really. Because everything that the band had done before Ripper seemed to be getting more and more popular, having more acclaim, like the 'Painkiller' album. The 'Painkiller' album wasn't very big when we first released it; it was just mediocre. But it started to gain momentum year after year, and it started to become a big album. And the fans wanna hear the band, the original band members."