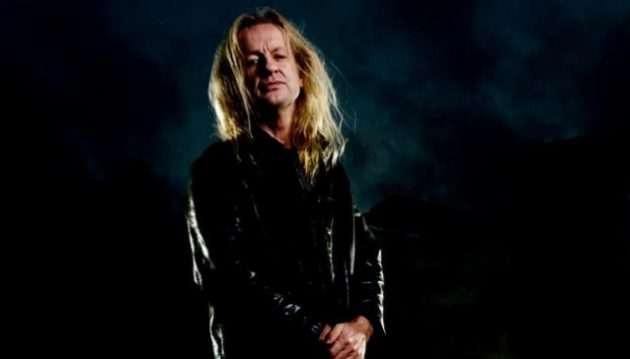 In a new interview with "Sound Matters With Tom Leu", guitarist K.K. Downing said that he even shocked himself with his decision to leave JUDAS PRIEST in 2011.
He said: "I was the guy that was really totally, totally dedicated. So that's why I even shocked myself, I think, to walk away and leave that. It was another point in my life, like I was 15 years old again, where I had to cut myself free and go to a better place, and that's what I felt I needed to do, and I had to be brave to do it. And that's another reason I wanted to do [write an autobiography] — to give everyone a better explanation of how that can happen to everybody, even myself."
He continued: "I thought I was tough in certain ways — not wielding the axe, but I thought I had a real, real tough personality that could endure and take anything. But I found that that wasn't the case — that I did have a breaking point."
Asked to elaborate on the circumstances that led to his departure from the band that he co-founded when he was still a teenager, Downing said: "I had firstly made an awful lot of sacrifices. And I didn't think I was getting the respect for what I'd done. I was the first one there back in the '60s, but it was real tough. I was there, trying to piece it all together and bring something to the table that was workable, and I did that. And I had to do a lot of things. It was tough, really, basically bringing about a lineup that I felt would endure and stay the course — with Rob [Halford, vocals] and Glenn [Tipton, guitar] and Ian [Hill, bass]. But it was a process of elimination getting to that point; it was tough. I did a lot of things. As I said, I stayed totally true and dedicated to the band. But I just felt that things weren't right. Things were good, but as we got older and things changed, it seemed to be that there was some complacency setting in, some respect not given where respect should have been given.
The situation was not as democratic as it should have been. And so lots of things started to really get under my skin. The live performances weren't what they were supposed to be. [It] probably seemed to the audience that everything was spot-on, but it wasn't — it wasn't. And there were specific reasons for that. I felt the band was more like going through the motions, which I thought was unfair to the audience and to other bandmembers that really wanted to give 101 percent. Yeah, there was lots of reasons. I mean, lots of people have heard Rob in interviews recently, but Rob actually did release two studio albums in 2010, and he did his own tour with the HALFORD band. That was not good for somebody like me that was totally dedicated to JUDAS PRIEST."