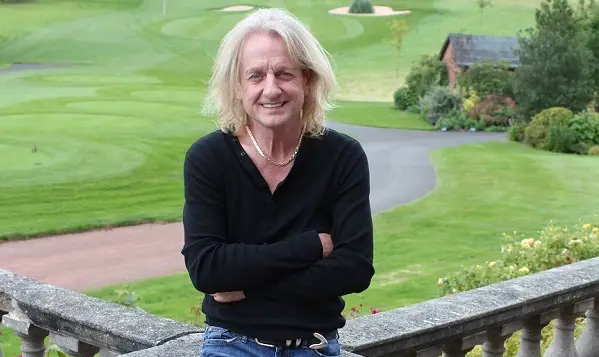 Former JUDAS PRIEST guitarist K.K. Downing says that he would be open to reunite with the band on the occasion of a hypothetical Rock And Roll Hall Of Fame induction.
Asked by BlastEcho if he would perform with PRIEST again at the Rock Hall induction ceremony if they were to ever receive the honor, Downing said: "I'd be fine with anything like that."
As for a reunion prior to that unlikely induction, Downing says "obviously they have Richie [Faulkner] there. MAIDEN has done the three-guitar player [thing], but I don't think there's room for an extra guitar player in PRIEST. PRIEST has always been a two-guitar band so I can't see that working. We'll have to see what happens next."
The one way to guarantee a Downing  return is to stage a stadium tour featuring the likes of BLACK SABBATH, IRON MAIDEN and JUDAS PRIEST. "It would be something I would have to be part of," he says. "Only because I'd like to see the greatest heavy-metal tour happen because it's never happened. And it's never gonna happen. Unfortunately, that chapter of history won't be there forever, which is kind of sad."
On 20 April 2011, it was announced that K. K. Downing had retired from the band. Downing cited differences with the band and the management, and a breakdown in their relationship.