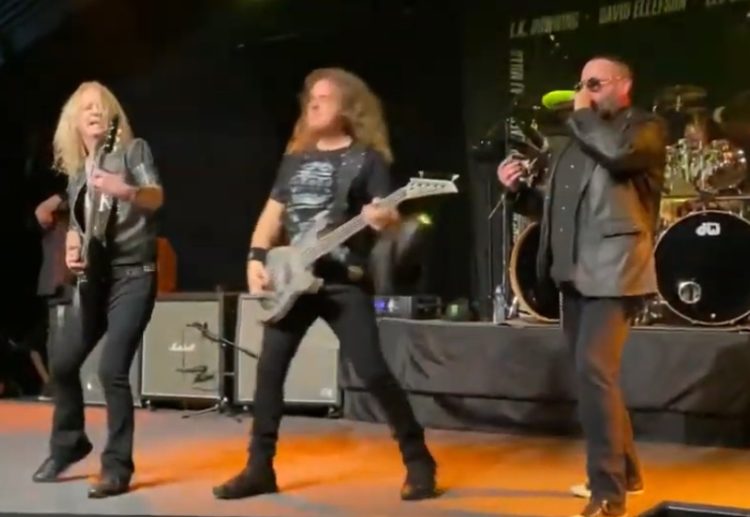 Former JUDAS PRIEST members K.K. Downing (guitar), Les Binks (drums) and Tim "Ripper" Owens (vocals) joined forces to perform "a full-length set of PRIEST classics" last night in Wolverhampton, United Kingdom along with MEGADETH bassist David Ellefson on November 3 in Wolverhampton, United Kingdom.
The setlist was as follows:
01. Riding On The Wind
02. The Green Manalishi (With The Two-Pronged Clown)
03. Hell Is Home
04. Running Wild
05. Beyond The Realms of Death
06. Exciter
07. Metal Gods
08. Burn In Hell
09. Before The Dawn
10. Between The Hammer And The Anvil
11. Hell Bent For Leather
12. Living After Midnight
Encores:
13. Take On The World (with Thom Hazaert)
14. Breaking The Law (with Thom Hazaert)
You can watch fan-filmed video footage below.