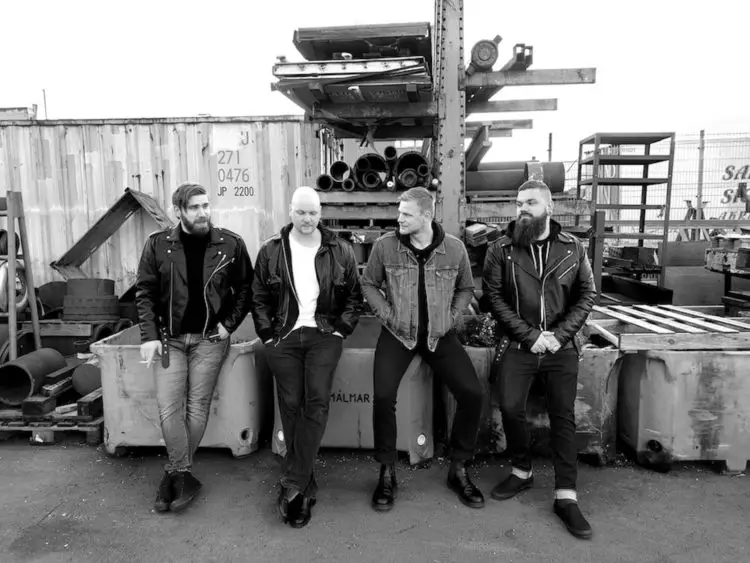 Icelandic rockers Kavorka formed in the bleak midwinter of 2016 and have been growing within the Icelandic music scene ever since.   Having been in metal bands since they were teenagers, Kavorka's members sought to expand their horizons with this new project: simple, more approachable, and straightforward rock music became the new rallying cry, with a demo put out in 2017 and the debut full-length "Internal Rituals."
Although not a concept album, "Internal Rituals" main lyrical theme is mental illness and substance abuse.  From the opening growls of "Juggernaut" to the self-loathing drive of "Iron Tomb," Kavorka deliver gritty and angry hard rock with the accessibility they set out to create.
With festival appearances under their belts and new material in the works, Kavorka will now release "Internal Rituals" on vinyl this spring.
Kavorka are:
Sæþór Þórðarson – Guitar, vocals
Haukur Már Guðmundsson – Lead vocals
Arnar M. Ellertsson – Bass
Haukur Þór Finnbogason – Drums
Read our review here.