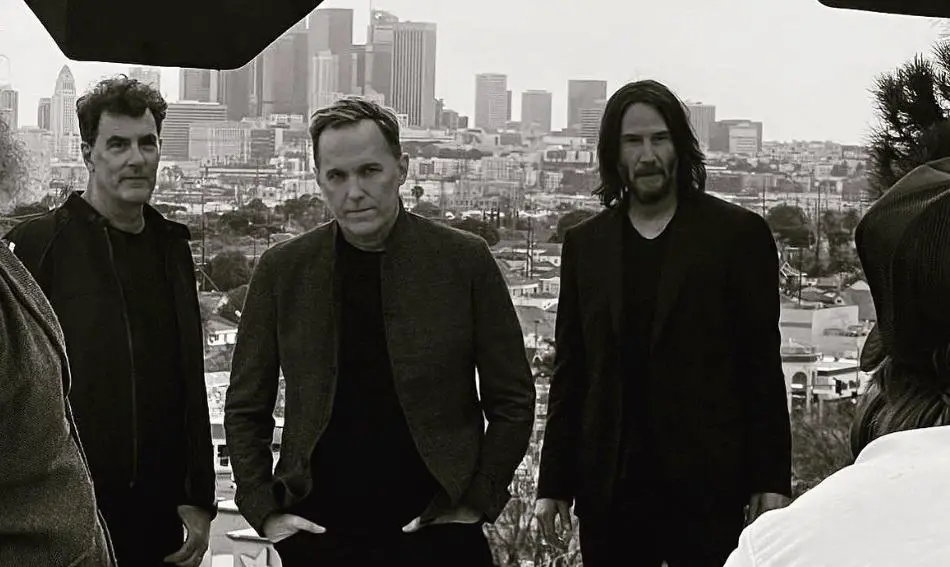 DOGSTAR, a grunge band featuring Keanu Reeves on bass, are about to release music for the first time in over two decades. The group first came out with Our Little Visionary in 1996 and Happy Ending four years later, before going their separate ways in 2002.
As Reeves' career in films started to take off, the band became more well-known. Last summer, they reunited as declared on Instagram and they have since been providing glimpses of them creating in the studio through pictures and video clips.
"Thank you everyone for the kind comments. We are overjoyed to see such a response," the band shared alongside a new promo photo. "Honestly, didn't expect this. It makes us want to play out even more.
"We will be rolling out some new music this summer, followed by some gigs. As soon as it's all figured out we will let everyone know immediately. So much to do, but rest assured, we are on it and have assembled a fantastic team that are helping us.
"We are also going to make a music video to support our first tune. That's all I can say now. Can't wait to share our new music with everyone. It's the most satisfying and meaningful batch of songs we've ever done. Thanks again for being so patient with us. We truly have the best, most loyal fans!"