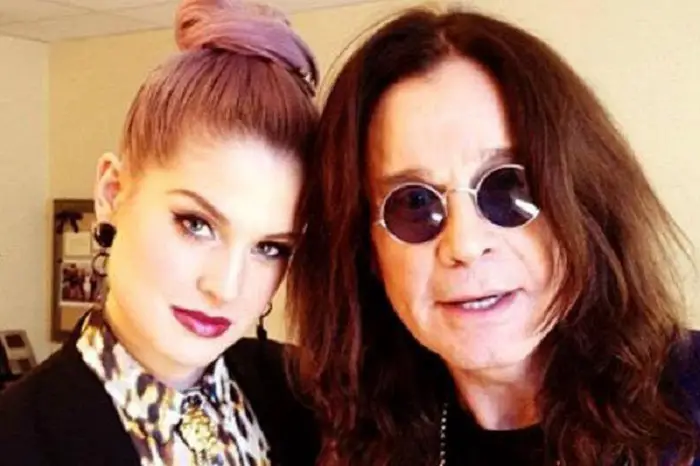 Kelly Osbourne, daughter of legendary BLACK SABBATH singer Ozzy Osbourne, recently made an appearance on Red Table Talk where she talked about being introduced to alcohol at a very young age, which led to her alcoholism.
"I was introduced to alcohol because I came from an alcoholic family," she said. "I grew up with my father being extremely, if not probably the heaviest drinker I've ever seen in my life. The alcohol was there. I moved to America, and I was 13. I was so foreign. I couldn't be more foreign. Very English. Most of the time people didn't understand what I was saying. I didn't really fit in anywhere, so I got really, really insecure." 
Kelly recently revealed that she relapsed after four years being drug and alcohol free.
In an Instagram story posted this past April, she wrote: "This is a little hard for me to talk about but I've always promised you I will be honest with you about where I'm at and what's going on on my road to recovery.
"I relapsed, not proud of it but I'm back on track and I will be doing a podcast this week where I tell everybody about what's going on and what happened."
She said she's taking things "one day at a time" and says she wanted to tell fans the "truth" because she "never wants to lie" to them.
"I just want to let you know that I'm sober today and I'm going to be sober tomorrow," Kelly added. "But I've truly learned that it is just one day at a time and I wanted to tell you guys the truth cause I never ever want to lie to you.'
"Thank you so much for your support and love and you'll be hearing from me soon."