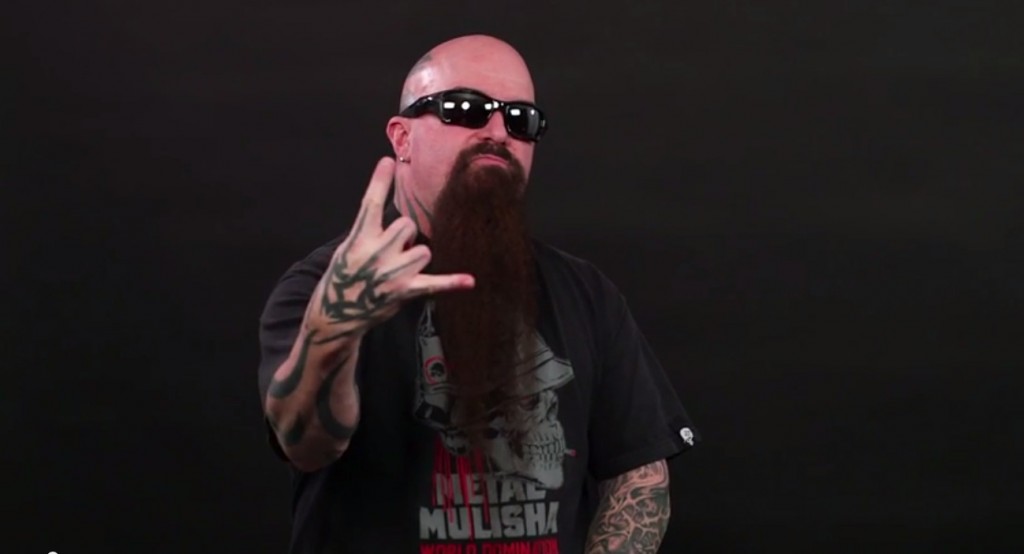 In an interview with Westword, Kerry KIng commented on fans saying SLAYER is not the same without Jeff Hanneman and Dave Lombardo and that the band should retire.
He says: "You know how the internet is. So many people say, 'Jeff's not here. Dave's not here. It isn't the same.' I said, 'Yes, motherf*cker. It is the same.' I mean, there are some differences. I don't want to belittle that. But the SLAYER machine keeps on going.
He also spoke about making the band's latest album, 2015's Repentless: "I was really just going for good stuff more than ever. 95% of it was put on my shoulders for the first time. I wanted to make sure that I had a record that wasn't only awesome in my eyes, but pretty much bulletproof. More so than ever."
Repentless is the first album without Hanneman and first with producer Terry Date, to widespread rave reviews and the highest chart debut of the band's career. The band also teamed up with director BJ McDonnell for three high-concept and brutal music videos for the album's 'Repentless', then for 'You Against You,' and the most recent, 'Pride in Prejudice'.