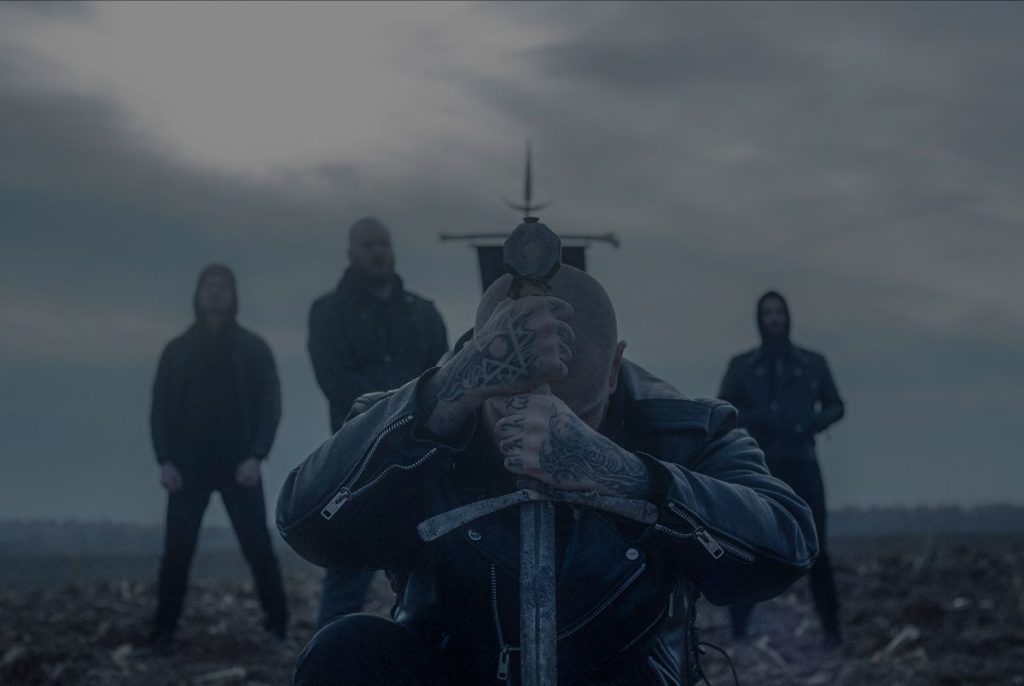 Belarusian black metal band KHANDRA have released the first track from their new album All Occupied by Sole Death. The new record will be out on Season of Mist Underground Activists on May 28, 2021. The track "Irrigating Lethal Acres With Blood" is revealed with a music video which can be seen below.
KHANDRA's first revelations were perpetrated in October 2017 under the banner All is of no avail which subsequently merged with its successor There's no division outside existence in October 2018. These seeds sprouted even more fatal progression of metastases which transformed into All Occupied by Sole Death.

Khandra [xɐnˈdra] is a term to describe deathly ennui over the nothing. With that in mind, one can expect All Occupied by Sole Death to be a dark and cold work of art. The musical vessel here is a result of expression that has no bonds with any personal emotion of social nature.
All Occupied by Sole Death Tracklisting:

1. Mute moleben (02:12)
2. Irrigating lethal acres with blood (06:29)
3. Nothing but immortality for aye (06:17)
4. In harvest against the Sun (07:03)
5. With the blessing of starless night (06:30)
6. Thanatos (08:21)
7. All occupied by sole Death (06:34)