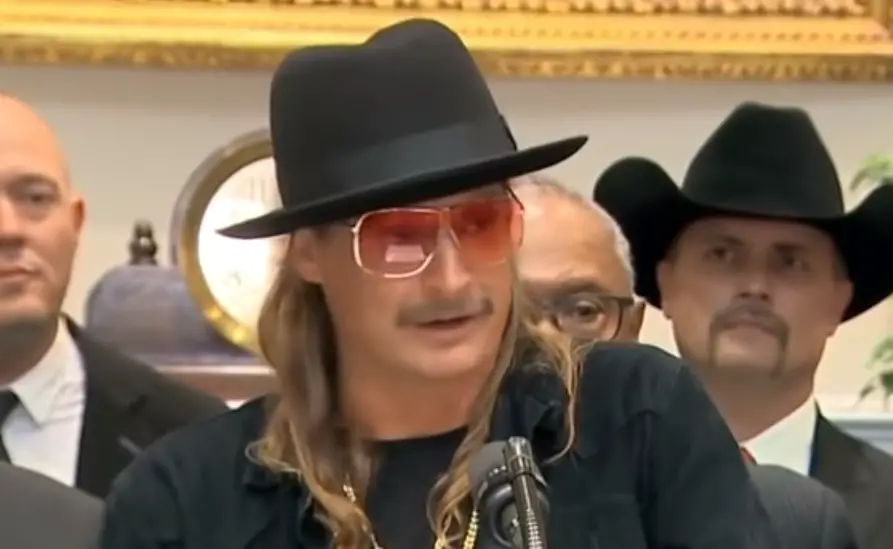 Kid Rock will headline Donald Trump rally, at a Michigan event to promote the president's reelection campaign Monday (September 14).
The "Make America Great Again" event, which is being held at Bumpers Landing Boat Club in Harrison Township, will also feature Donald Trump Jr. and Kimberly Guilfoyle.
Kid Rock has been an outspoken Trump supporter since the current president entered the political arena during the 2016 election cycle.
He told Rolling Stone back in 2016: "I'm digging Trump. I feel like a lot of people, whether you're a Democrat or a Republican, feel like if you get Hillary or Bernie, or you get Rubio or Cruz or whoever, there's going to be the same sh*t… My feeling: let the motherf*cking business guy run it like a f*cking business. And his campaign has been entertaining as sh*t."