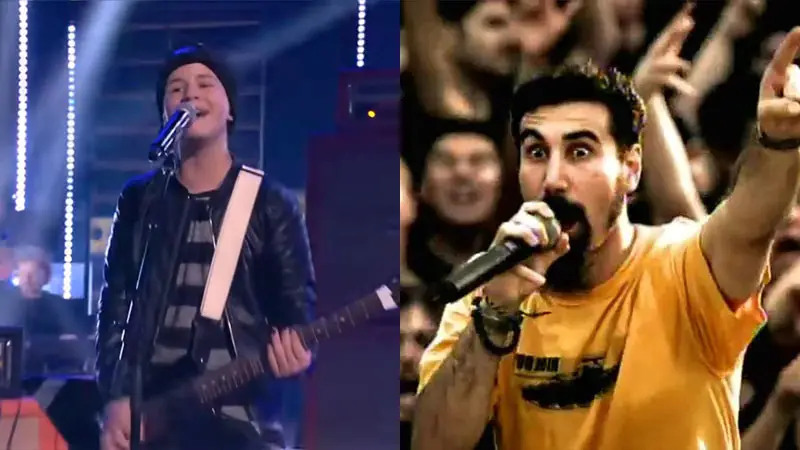 During a recent episode on Germany's The Voice Kids, three kids — Oskar, Ruben and Arian — performed a cover of SYSTEM OF A DOWN classic "Chop Suey!" and completely shocked the judges.
You can watch their performance below.
"Chop Suey!" is the first single from SYSTEM OF A DOWN's second album Toxicity. The single was released in August 2001 and earned the band its first Grammy nomination in 2002 for Best Metal Performance.
In one of their previous performances, the covered RAGE AGAINST THE MACHINE's "Killing In The Name." You can watch that video here.
Some more videos from singing contests:
Last November, motivated by the recently-erupted conflict between Artsakh and Azerbaijan, the latter aided by Turkey and accountable for the greatest violence the region has endured in 26 years, SYSTEM OF A DOWN — Daron Malakian (guitars, vocals), Serj Tankian (vocals), Shavo Odadjian (bass) and John Dolmayan (drums) — released first new songs in 15 years: "Protect The Land" and "Genocidal Humanoidz."
"Genocidal Humanoidz" and "Protect The Land" were both produced by guitarist/vocalist Daron Malakian, who also wrote the music and lyrics.