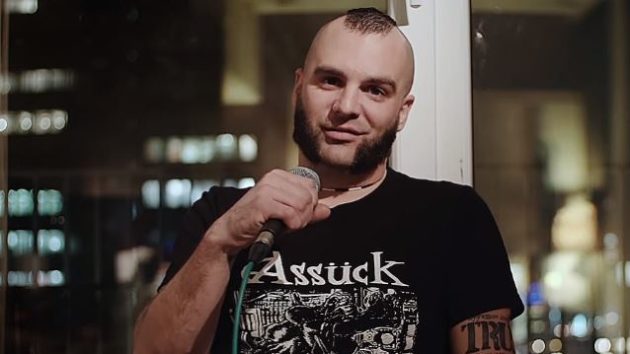 KILLSWITCH ENGAGE singer Jesse Leach has slammed people who have opted to "critique or comment" on Chester Bennington music on the day that the LINKIN PARK singer was found dead.
Earlier this afternoon, the KILLSWITCH ENGAGE frontman took to his Instagram account to write: "Appalled by the lack of sympathy or respect by some for a human (who happens to be a musician) who died tragically.
"The fact that anyone would have the audacity to critique or comment on his music on the day we learn of his passing is beyond me. We 'get it' you're very cool you didn't like what you saw as 'unhip music.' What a desensitized disgusting and selfish way to present yourself. Take your opinion and shove it up your pretentious ass."
Leach continued: "A fellow musician committed suicide today and all I can think of is his family and friends.
"Mental illness is rampant in the artistic community. We should be addressing this tragedy with respect, compassion and grief, that is all.
"Keep your unwarranted options to yourself and allow his friends and family to grieve. Just because he was in the public eye gives you no right to judge his life or music at this time. Show some class, please.
"My condolences to the family of Chester Bennington. May he find peace in the next life/world, what have you."
Chester died of an apparent suicide by hanging Thursday morning. He was 41 years old. The coroner's department is currently conducting a death investigation, with more information set for release later today.
Fans and celebrities took to social media Thursday to mourn the passing of Bennington, who struggled with drug and alcohol addictions at various times during his life. He was married and is survived by six children.
One of Bennington's bandmates showed up at the singer's Palos Verdes Estates home shortly after police arrived, according to the site. He said he was supposed to be driving Chester to the photo shoot and was "absolutely shocked."
https://www.instagram.com/p/BWyGhTIg_FD/
SHINEDOWN's Brent Smith also weighed in on the topic with the following tweet:
… @TheBrentSmith I just wanted to commend Jesse Leach from @kseofficial on his comments today… I 100% agree with him… #CB

— SHINEDOWN (@Shinedown) July 21, 2017