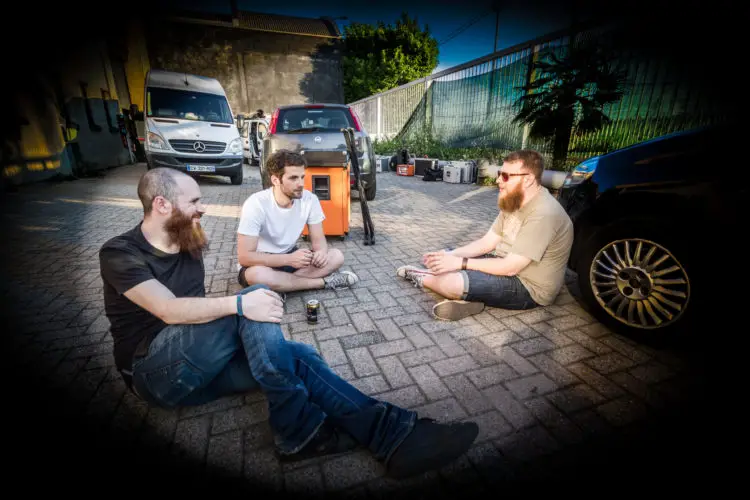 London heavy music label Mandrone Records is excited to share details on their reissue of King Bong's 2017 psych journey Sand ≈ Return.  
This work from the Italian outfit tells four stories that unfold in four different deserts around the world. The music is accompanied by the evocative artwork of Solo Macello, which will help listeners to fully immerse themselves in King Bong's unusual soundscape.
Mandrone will release the previously sold-out record on January 15th, 2021.   This vinyl reissue will limited to 100 copies and include a printed poster.
Read our review here.